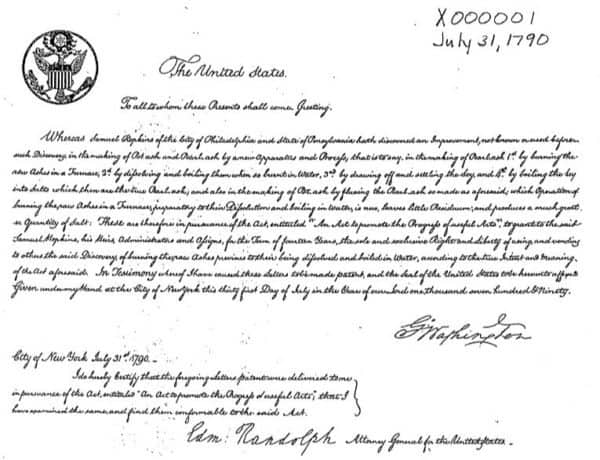 ---
Investment crowdfunding covers many different verticals. From early stage to later stage companies from debt to equity from real estate to revenue share. The internet can be a great leveler of information and opportunity. Patents can be a plus for early stage companies as investors view patented products and IP as a positive for young companies.
Adorem Shemesh, a patent broker and IP consultant, believes there is an opportunity to crowdfund patents and he has put this belief to work with the launch of PatentAngels. While no offers are listed yet, Shemesh tells Crowdfund Insider the are seeing a lot of interest and currently talking to multiple potential issuers. Shemesh hopes to be ready with a first offering by year end.
Crowdfund Insider recently corresponded with Shemesh to hear more about his PatentAngels concept.  Our conversation is below.
---
Crowdfund Insider: What convinced you to launch PatentAngels?
Adoram Shemesh: Let me start by saying thank you very much for the opportunity to talk to you today.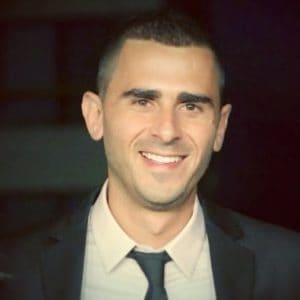 The idea for PatentAngels.com started from a problem I experienced repeatedly with many patent owners I've worked with in recent years who have invested lots of resources in pursuing their intellectual property rights and are often faced with the question of how to promote and leverage their patents and products in the market. While sometimes companies would rather sell or license their patents, many others are looking for ways to chase their dreams and further develop their patent-backed ventures. Too often, though, they don't have access to the right kind of capital. All the while, recent research has shown that companies who file for patents are 35 times (!!!) more likely to succeed than those who don't.
At some point, I just thought why not create a marketplace that will allow patent stakeholders to leverage their patents and raise funds from investors who will enjoy a leg up and have access to invest in ventures with much better chances of success. After all, a good idea with a patent has more value to an investor than a good idea without one. You know how they ask people in the popular show Shark Tank if they have a patent? in my view, the sharks don't only care about the patent itself, but actually want to know the entrepreneur's level of commitment to their products.
Crowdfund Insider: Can you please explain how your platform will operate?
Adoram Shemesh: Sure, we have recently started accepting applications from companies with registered patent rights and are currently in discussions with these companies to understand which are more suitable for our model. It's important for me to emphasise that patents by themselves are usually not enough, and we are looking for ventures who have the right combination of the common investment elements: the technology, the market, the team, etc. And as an extra layer, have patent protection rights for their products. We see a strong interest from the patent community and hopefully will be ready with first offerings soon. These offerings will be offered to investors under the SEC rule 506 of Regulation D, which we believe is currently the most efficient way to work with investors through Equity Crowdfunding.
Crowdfund Insider: Will investors "own" a portion of the Patent? How will they generate returns?
Adoram Shemesh: For the most part, investors will be investing in companies that own the patent rights which will use the funds raised to leverage their IP in the market. What we care about mostly is to validate strong patent rights for each of the companies we are going to present on the platform as an investment on top of the other factors mentioned above all to increase the chances of success for our investors in the long run. As far as how investors will get their returns, our model will be similar to the common ways that investors get their returns like dividends, profit sharing, etc.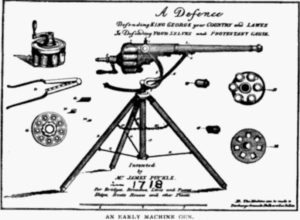 Crowdfund Insider: How will you source promising patentable ideas?
Adoram Shemesh:  This is actually one of the main reasons that triggered me to start PatentAngels.com. I'am personally involved in the patent market for the last five years and have a lot of relationships with patent owners, inventors and other prospects in this community.
We are currently talking to different stakeholders in this market like patent firms, attorneys, lawyers and others and already have been introduced to some of their clients who are interested in exploring our service. For this purpose, we launched another feature on the platform which is a referral network of IP Professionals in order to maximize our engagement with this community. The network would work both ways; for us to be able to refer people on the platform to the right IP professionals, and at the same time for these firms to be able to refer their clients to our platform. We are seeing strong activity with this feature since it was launched just recently and are hoping to be able to develop this further as an additional service.
Crowdfund Insider: What about defending patents?
Adoram Shemesh:  This is another great question.
There are a few ways to defend your patents. When I first entered the intellectual property world, someone told me that a patent is a sword and not a shield. Here is the rationale behind it: a patent is a great thing to have (beyond the positive effects mentioned above) but the fact that you have a patent doesn't automatically promise you that people will not copy your technology. That said, when you have a patent that protects the product you are selling but then others start doing the same thing because (let's say for example) of your successful, you then have the power to use your patent to protect your technology not as a shield but as a sword. This means you can go to court, or the relevant institute, and enforce the patents you have against the people that might be infringing your rights.
As someone whose been involved in the patent market for the last few years, I hope we will be able to bring to PatentAngels the relevant experience and relationships gathered through the years and help our partners and clients with defending their patents whenever its necessary.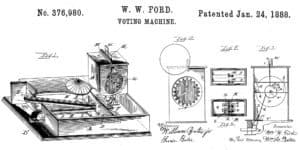 Crowdfund Insider: Have you received seed funding from Angels? VCs? Or are you bootstrapped?

Adoram Shemesh:  At this point in time we are still bootstrapping and didn't receive any external capital yet. Having said that, we are currently in discussions with a few parties from the intellectual property and investment worlds who may join us at some point soon as either strategic partners or as investors in the platform itself. We are still at the beginning of the journey and are very happy to explore additional new discussions.

Crowdfund Insider: How will you monetize your platform?

Adoram Shemesh: The goal of PatentAngels is to become a better marketplace for online investments. We intend to offer a full package of services to help companies make their offering compliant and successful and will follow similar compensation models common in the equity crowdfunding space. Our main idea is to help inventors/entrepreneurs/companies leverage their patent rights and to present investors with companies with better chances of success.

Our bottom line motto for investors with PatentAngels.com is: "Fail Less".

Sponsored Links by DQ Promote