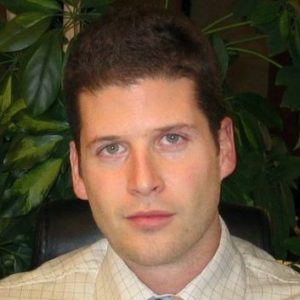 OurCrowd, a global leader in investment crowdfunding, has announced the official opening of its office in Singapore. The new office will help OurCrowd expand its operations across Asia by connecting Asian investors will promising early stage companies from around the world. OurCrowd also announced the appointment of Denes Ban as Managing Partner of OurCrowd Asia and head of their Singapore Management company.
Ban said they were excited to be operating in Singapore and acknowledged the country's growing reputation for Fintech innovaiton.
"We look forward to strengthening our winning team of UOB and the Sassoon family by adding new Singapore partners, investors, and portfolio companies. At this month's MAS' Singapore Fintech Festival, OurCrowd portfolio company BioCatch won the Global Fintech Award from among 200 competing companies and received a S$150,000 cash prize," said Ban. "OurCrowd also partnered with UOB and KPMG to organize a pitch fever session at the Festival for entrepreneurs, corporate partners and investors."
OurCrowd has announced earlier this year a partnership with United Overseas Bank and Sassoon Investment Corporation to pursue equity crowdfunding in the regiona. OurCrowd has also received regulatory approval from the Monetary Authorityof Singapore to operate as a crowdfunding platform.
Jon Medved, CEO and founder of OurCrowd said their business has grown five times since in Asia since 2014. He recently told Crowdfund Insider that, currently, most of their investors are coming from the Asian region.
"Asia is one of our fastest growing markets and following our launch in Singapore, we will be looking to take OurCrowd further into the ASEAN market," said Medved. "Our business in Asia has grown five times since 2014, both in terms of the number of investors on the platform and investment dollars committed on our platform. Asia more broadly, and Singapore in particular, is becoming a globally-recognized financial hub for the next generation of innovative technology companies. We expect to tap into exciting new deal flow, as well as bring more and more Asian investors to join us in funding global technology companies."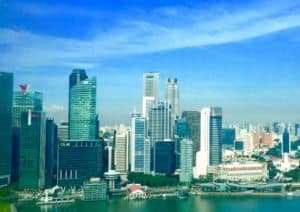 OurCrowd is recognized as a major international force in the equity crowdfunding industry, investing over US$320 million from its "crowd" of approximately 16,000 accredited investors in its portfolio of 100 companies and five different funds. OurCrowd claims 9 exits to date: 2 as IPOs and 7 as acquisitions.
Medved and Ban are participating in an event in Singapore today for over 100 investors, hosted by Mr. Victor and Mrs. Michelle Sassoon. They will be sharing OurCrowd's plans for the near future.