China's Leading Auto Financing Companies Set-up Self-Regulating Organization in Shenzhen.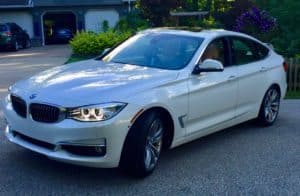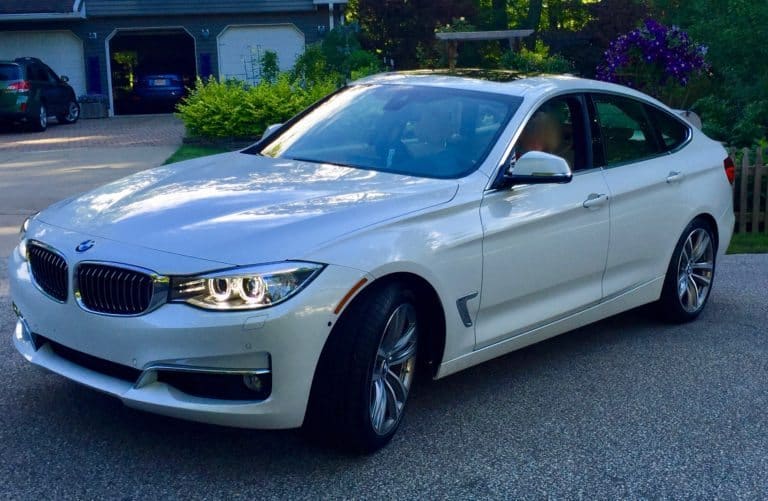 On the 23rd November, auto financing self-regulatory regulatory group "Che Dai Quan" (literally meaning auto financing group) was set up in Shenzhen. A number of leading auto financing companies joined this organization, including; RRJC, touna, 51duoduo and others. According to the organization committee, Che Dai Quan is a national self-regulatory organization and will be guided by the internet finance association of Guang Dong province. In the future, the organization aims to share information among industry participants and facilitate the compliance of regulation and laws. (Source: Tencent)
AliPay and China Unicom collaborate to issue "Ant Sim Card", Earning Mobile Data by Using AliPay.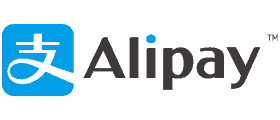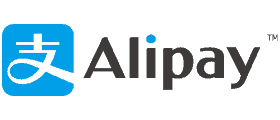 On the 24th of November, AliPay and China Unicom announced they will issue a co-branded sim card product. Users of this sim card (named as "Ant Bao Card") will be granted with a specific number, phone package or additional mobile data rewards.
For example, a present China Unicom user could earn  10MB mobile data for any payment he/she makes by using AliPay. The limit is for 10 times per user; that is to say one can earn as much as 100 MB mobile traffic each month. Non-China Unicom users could also apply a brand new "Ant Bao Card", with two package to choose from (36 RMB/month or 6 RMB/month). (Source: Hu Xiu)
China: More than 80% of Internet Finance Companies Received C-round Funding are Online Lending Platforms
C-round funding is of pivotal importance to startups. There is a saying in the startup world: More than 90% of startups cannot find C-round investment and will be left no choice but close-down. Data from IT Juzi.com indicates there are now 30 Chinese internet finance companies having received C-round funding (25th November 2016).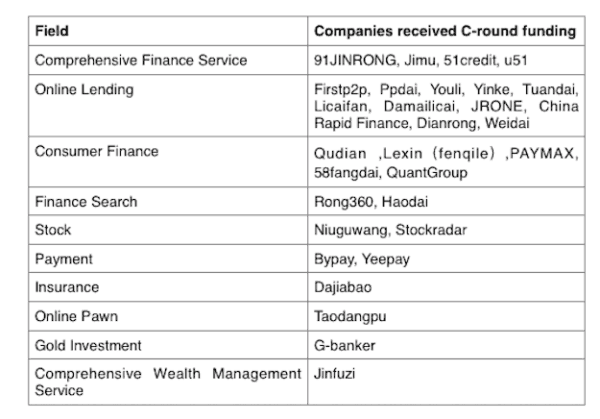 As the box presents, Chinese internet finance startups received C-round funding may share some similarities:
Startups of online market lending accounts for more than 80 %;

Focusing on certain vertical markets (e.g. auto financing, real-estate mortgage or consumer financing)

Comprehensive application of big data and AI in risk-control, user-acquisition and asset allocation. (Source: Hu Xiu)
Data-Driven Company QuantGroup Receives ¥50 million C-round funding led by Sunshine Insurance Group.
Last week, fintech startup QuantGroup received ¥50 million C-round funding. This investment was led by Sunshine Insurance Group, Fosun Capital while Guosen also participated in the round. Zhou Hao, founder and CEO of QuantGroup, said this capital would be mainly used in business expansion and AI team construction.
QuantGroup is a data-driven technology startup. It offers lending-matching and consumer credit services through APP, WeChat official account and API. It is estimated that QuantGroup has now over 10 million users with a monthly transaction volume of up to 1 billion RMB.
The founder and three other members of QuantGroup's management team have all once worked for Capital One.
Zhou Hao said in an interview that such a team background enabled them to combine their experience of risk-management & AI with the consumer finance market in China. Google is undoubtedly a big-data driven company and has enormous expertise in AI application. QuantGroup co-founder Wang Ni was previously an employee of Google, which would surely make an added advantage to QuantGroup in AI development and application. (Source: 01Caijing)
PBOC Carries out a "Payment Token" Policy to Increase Cyber-Security in Financial Markets
According to some payment industry insiders, PBOC is said to be carrying out a thorough application of payment tokens from the 1st of December.
Early this month, the PBOC issued a "Technical Manual of Payment Tokens for China's Mobile Finance". Based on the technical structure raised in this manual, the method of tokenization will reduce the risk of sensitive data leaking and guarantee account safety. Tokenization is a technology invented by International Chip-card standardization organization EMVCo in 2014. The method utilizes tokens, instead of a bank card number, to verify transactions so that the risk of card information leakage may be reduced. (Source: NBD)
---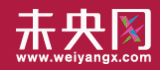 WeiyangX is the most influential website focusing on fintech in China. The site covers the latest news, industry data analysis, business practices, and in-depth fintech cases in fintech. WeiyangX is incubated by Fintech Lab. Founded by Tsinghua University's People's Bank of China (PBC) School of Finance in 2012, the Fintech Lab is the first and leading research entity dedicated to leading best practices, promoting interdisciplinary innovation, and encouraging entrepreneurship in the field of fintech through scientific research and innovative project incubation.

Sponsored Links by DQ Promote