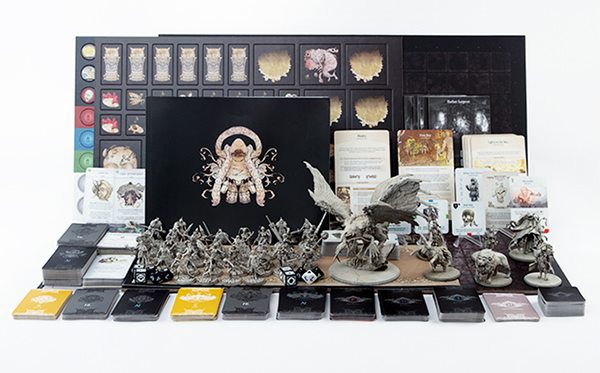 Just one week after board game creator Adam Poots launched a Kickstarter campaign for Kingdom Death: Monster 1.5, the new game has successfully secured more than $6.4 million from over 13,275 backers. Poots raised $2,049,721 for the original Kingdom Death: Monster game from 5,410 backers in November 2012.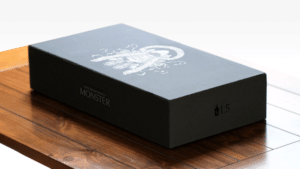 As previously reported, Kingdom Death: Monster 1.5 is described as a massive cooperative board game about survival in a nightmare-horror world. Survivors (i.e. players) fight for their lives against an onslaught of creatures. They will use the objects acquired from various battles to build a fragile civilization in a place where humans are at the bottom of a monstrous ecology. Poots stated on the campaign's page:
"Initially, I brought the concept for Monster to Kickstarter in order to make a far-away dream into a reality. The runaway train of success helped pack the game with more original art, in-depth gameplay, and fantastically sculpted minis than even I dreamed of. A game this size could not feasibly be made without the community of supportive backers we found on Kickstarter. It's too expensive to produce and too vivid for distribution. Through the experience of kickstarting Monster, I found a group of people that shares my vision for a blisteringly difficult game with a continually emerging story. I am truly humbled to share it with the world."
Currently, Kingdom Death: Monster 1.5 is ranked as the third most funded game on the Kickstarter platform. Exploding Kittens holds the first spot with $8,782,571 and Ouya video game console is second with $8,596,474. Poots' latest board game and its expansions are expected to be delivered by 2020 (depending on backer expansion preference – the base game will ship in 2017 and all pledge levels will be delivered by December 2020).  The Kickstarter is set to close on January 7th.
Have a crowdfunding offering you'd like to share? Submit an offering for consideration using our Submit a Tip form and we may share it on our site!