Envestnet | Yodlee (NYSE: ENV), a data aggregation and analytics platform powering dynamic, cloud-based innovation for digital financial services, announced on Monday the 2016-2017 class of its fintech incubator, Envestnet | Yodlee Launchpad.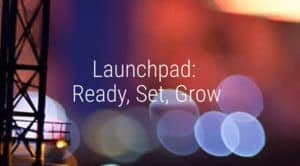 The Envestnet | Yodlee Incubator is described as a program that connects the next generation of fintech disruptors with the funding, strategic guidance, and mentorship to help grow their businesses, while also providing free access to the leading Envestnet | Yodlee Data Aggregation Platform. Envestnet | Yodlee stated the class features some of the program's first international participates, along with startups that are looking to spread fintech innovation to various industries such as wealth management, real estate, and small business. 
The 2016-2017 class consists of the following:
Aug-Mental
CapitalizeNation
Curacubby
Domuso
Finch
Finvoice
Genivity
StreamLoan
Jeff Cain, Incubator Director at Envestnet | Yodlee, stated:
"We are very excited to welcome such a diverse and innovative group of companies into the program, and can't wait to start connecting them with the tools and mentorship to help them flourish. Each year we see more applications from companies using technology and data to disrupt the financial ecosystem, and witnessing how these companies view the future of the industry is truly exciting. I'm looking forward to seeing what this cohort achieves."
All members of the class will receive mentorship from fintech influencers, have access to networking events and be connected with funding support, and receive continuous guidance on all aspects of growing a business.