Scandinavia-based crowdfunding platform FundedByMe announced on Thursday it raised almost €30 million for 461 successful campaigns in 2016. The funding portal revealed it has over 74,000 registered members from 179 countries with an average €5,500 per investment and investments from 45 countries
CEO and co-founder, Daniel Daboczy, shared details about FundedByMe's 2016 success:
"The crowdfunding trend is only going to get bigger from here, as 2016 has shown a maturity of the market while FundedByMe attracts bigger parts of the early majority than early adopters. With more players entering the scene, the pressure is on in a great way – more people know about crowdfunding and are considering it a viable financing alternative, which is great for companies looking for funding. More and more companies now uses crowdfunding for equity as a first stop rather than a last resort as it might have been a few years back," Daboczy continues. "For the past six years we've been working hard to educate both crowd investors and entrepreneurs and it is finally starting to pay off."
FundedByMe also listed some of its 2016 highlights, which includes:
Becoming the only European crowdfunding platform to be allowed Peer-to-Peer crowdfunding by the Securities Commission in Malaysia.

Completed its latest crowdfunding round, raised €1.1million from 376 investors.

Was given the "thumbs up" for its lending products by the Swedish government.

Hosted some crowdfunding record breakers, with the biggest being Wheelys, the Y-Combinator global success story which raised €844,556 from 220 investors, Uniti, a Swedish electric vehicle prototype that raised €1,227,990 from 570 investors.
In regards to the upcoming year, the crowdfunding portal revealed:
"With new CTO Daniel Wahlqvist in place, the FundedByMe product is taking big strides ahead. Early in January a new campaign layout will be launched, offering easier navigation with a cleaner design. Additionally, the FundedByMe product team is currently working on improving the online path in line with the company's focus on investor experience."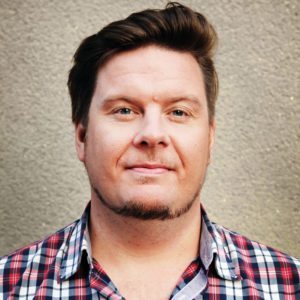 Wahlqvist noted:
"The product team and I are recognising the different phases of a product vision during the startup life and the crucial growth phase and right now, FundedByMe is moving from a strict growth phase to fine-tuning the online experience. We have some cool stuff brewing in the product lab."
CMO of FundedByMe, Susan Sjölund, also explained:
"We are rehauling the campaign owner experience to provide better support, more automated marketing help and more focused communications all round," says 
Head of Business Development at FundedByMe, Alina Lundquist, added:
"With the number of crowdfunding campaign applications increasing week on week, we've had to become smarter in how we work as the business moves into the next phase. 2017 is going to be interesting for us all."
Sponsored Links by DQ Promote