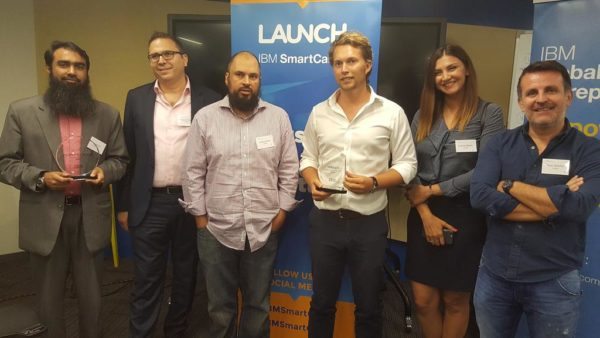 NOW Money (NOW), the new remittance app for the unbanked population of the UAE, has won IBM's SmartCamp competition in Dubai. The competition which took place at the Google Tech Incubator Astrolabs invites early-stage start-up businesses to pitch and win a place at the World's largest start-up event, LAUNCH Festival 2017 in San Francisco in April.
"To be crowned winner of IBM SmartCamp Dubai is such an honour. We were competing against the six best start-ups in the area, so to come out on top is a fantastic achievement for us," exclaimed NOW Money Co-Founder Ian Dillon. "We believe strongly that providing the unbanked population of the UAE with accounts will revolutionise the financial system here and empower those who currently are excluded."
Launched in 2015 by Dillon and Katharine Budd, NOW uses mobile banking technology to provide accounts, financial inclusion and a range of low-cost remittance options to low-income migrant workers in the Gulf Cooperation Council (GCC) countries — Bahrain, Kuwait, Oman, Qatar, Saudi Arabia, and the United Arab Emirates– aiming to improve their lives by saving them and their families significant money, in a profitable and sustainable manner.