Yirendai (NYSE: YRD) announced on Monday it appointed Chaomei Chen as an independent director. Chen has reportedly been part of the Chinese marketplace lender's Advisory Committee since January 2016 and been providing strategic advice and insight to the senior management team on a range of issues such as risk management, credit analysis, technology and business operations.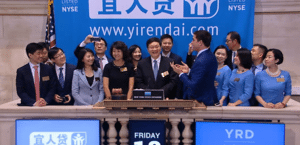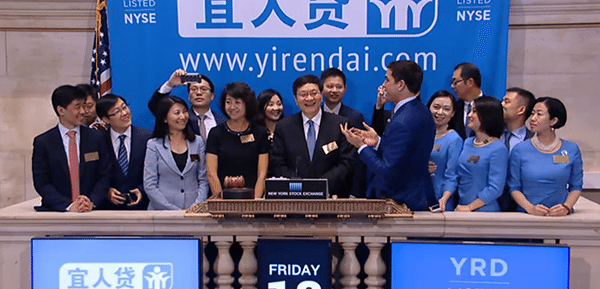 Before joining Yirendai earlier this year, Chen served as Chief Risk Officer of LendingClub from 2011 to 2015 and was responsible for the establishment and enhancement of the credit and risk management organization. Before LendingClub, she oversaw all risk management functions for the WaMu credit card portfolio at JP Morgan Chase. Prior to JP Morgan Chase, Ms. Chen was Vice Chairman and Chief Credit Officer at Providian Financial Services
Ning Tang, Yirendai's Executive Chairman, stated:
"We warmly welcome Chaomei to the Board as an independent director. Chaomei is a well-respected and seasoned industry veteran with a wealth of consumer credit and risk management knowledge and expertise. Chaomei has been working with us for almost a year as a member of our Advisory Committee and has added significant value to the Company's strategy across a broad range of business-related issues. We look forward to working even more closely with Chaomei to drive our business to the next level."
Chen added:
"Yirendai's solid business performance demonstrates the effectiveness of its business model, corporate culture and capabilities of its management team. I am honored to join the Board and look forward to further providing strategic advice on risk management to strengthen Yirendai's market leading position."
Yirendai then noted that Chen has also been appointed as a member of the Company's Audit Committee and Nominating, Compensation Committee, and Corporate Governance Committee, replacing Qing Li.