Digital money transfer service WorldRemit announced on Thursday it is teaming up with Xpress Money once again to launch instant money transfers to Bangladesh. The companies revealed earlier this week they were working together to offer instant remittances in Pakistan.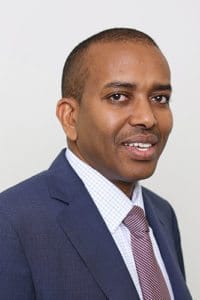 According to WorldRemit, customers will be able to make secure, instant money transfers to be collected from most major banks in Bangladesh through the Xpress Money's partner network. These banks includes Sonali Bank, Bangladesh Krishi Bank, Agrani Bank Limited, Janata Bank Limited, Bank Asia, Brac Bank, Rupali Bank Limited, Pubali Bank, Rajshahi Krishi Unnayan Bank, Islami Bank Bangladesh, Uttara Bank, Southeast Bank, Bank Asia, National Bank, Dutch Bangla Bank Limited, First Security Islami Bank Limited and United Commercial Bank.
Ismail Ahmed, founder and CEO at WorldRemit, stated:
"We want to offer our customers the widest and most convenient choice of payout options. Xpress Money is a trusted and dependable money transfer brand with a fantastic network of agents across the world. Our partnership will extend our footprint into new territories and will enable even more people to make secure, instant money transfers."
Sudhesh Giriyan, COO at Xpress Money, added:
"Customer convenience ranks high on our list of priorities; through this partnership with WorldRemit we are elevating that level of our customers' convenience as they can now send money at their fingertips, whenever they want, through the WorldRemit app or website. It is ideal to have partnered with a like-minded brand as WorldRemit, that is also working towards a similar objective that benefits the end customer. The remittance industry is at a juncture where is it necessary for brands to collaborate for the sake of the industry at large. We are happy to be setting the right example and hope for other brands to follow suit."
With the WorldRemit app or website, customers send more than 500,000 transfers every month to more than 125 destinations. WorldRemit has expanded its services into Russia, Ethiopia, Uganda, Western/Central Africa, Pakistan, and Lebanon within the past week.