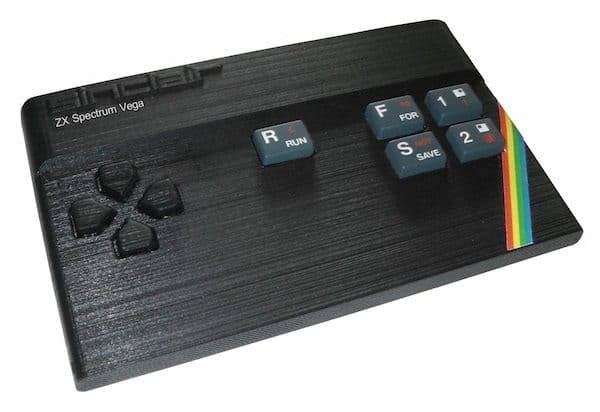 Just a little over two years after launching the crowdfunding campaign on Indiegogo for their Sinclair ZX Spectrum Vega handheld console, Sir Clive Sinclair, and Retro Computers Ltd announced they would beginning shipping of the highly anticipated product in February 2017. This news comes after the duo reportedly experienced several delays.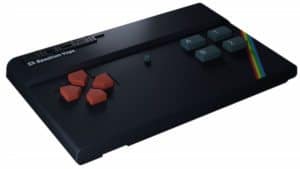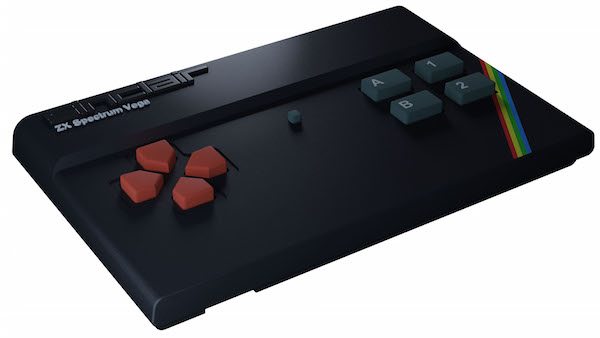 As previously reported, Sinclair ZX Spectrum Vega was developed by a former ZX Spectrum games developer Chris Smith and is described as a new low-cost games computer that is based on Sir Clive's highly successful Spectrum products of the early 1980s. It takes advantage of major advances in technology to achieve big cost savings by replacing most of the electronics in the earlier computer products. The system uses a low-cost micro-controller with a piece of software to run all 14,000 or more games that were developed during the years when Sinclair Spectrum was being sold.
The Sinclair ZX Spectrum Vega is also described to being as simple to use as any of the popular game consoles but considered less expensive. The console plugs directly into a TV, so no computer monitor is necessary, and comes complete with around 1,000 games already built in. Games load automatically, taking you directly into the gameplay mode. When users wish to play another game, simply press the centrally placed reset button, and this takes you back to the main menu. Vega has sufficient memory to allow the user to download additional games that will be made available from time to time free of charge. It was also revealed:
"The Sinclair Spectrum Vega is being marketed by Retro Computers Ltd, a Luton-based start-up in which Sir Clive's company, Sinclair Research Ltd, is a shareholder. The development and marketing of the Sinclair Spectrum Vega is under license from Sky In-Home Service Ltd, who inherited the intellectual property rights to the Spectrum computers from Amstrad. Development of the product is complete, and a fully-functioning prototype is ready to go into production."
In a recent update, Suzanne Martin Managing Director of Retro Computers Limited, shared more shipping details:
"So the good news you have all been waiting for is finally here. We are delighted to announce that we will ship the first ZX Spectrum Vega+ 's in February 2017. Following our appearance at WIRED 2016 in November, we identified an improvement we believed was essential to the Vega+ gaming experience. An improvement that would make the feel of the product far better, including a correction in the design of one of the buttons making it more robust and able to withstand the rigours of extended game-play.  We also wanted to make sure we did justice to the Sinclair legacy. This change has caused a brief delay and we are truly sorry about that, but we needed this time to improve the product and we have now completed the necessary revisions and we are delighted to announce that we will ship the first units in February 2017."
She then added:
"We have faced a number of challenges over the last few months. However, We will deliver. It will be brilliant. This remains a labour of love for all involved, and we are passionate about exceeding your expectations."
Since its launch, the campaign has secured £486,635. It previously participated in Indiegogo's InDemand feature.
Have a crowdfunding offering you'd like to share? Submit an offering for consideration using our Submit a Tip form and we may share it on our site!