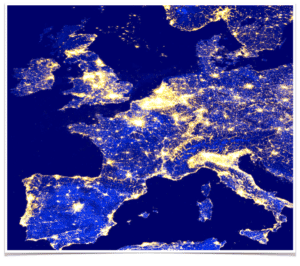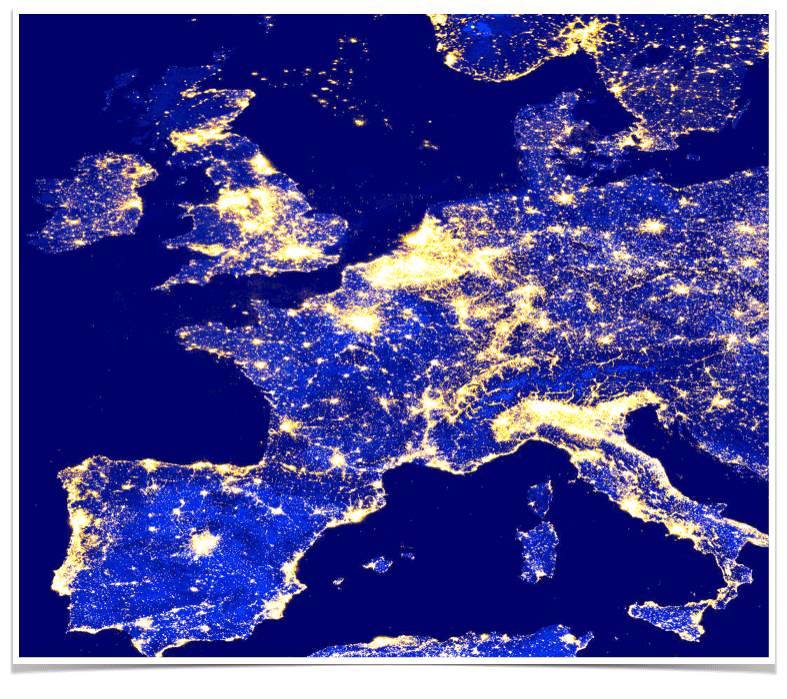 Backed by the European Union's Horizon 2020 research and innovation grant, the Future and Emerging Technologies (FET) initiative aims to bring together investors and entrepreneurs to work on research and design projects focused on technology that advance European interests domestically and internationally.
The Horizon 2020 budget allocates approximately €2.7 million in provisional funding for FET actions, but FET is expected to see nearly €80 billion in spending over its seven-year lifetime (2014 to 2020) – "in addition to the private investment that this money will attract," claims the EU.
The initiative is led by Meta Group, EBN, and the European Crowdfunding Network AISBL (ECN).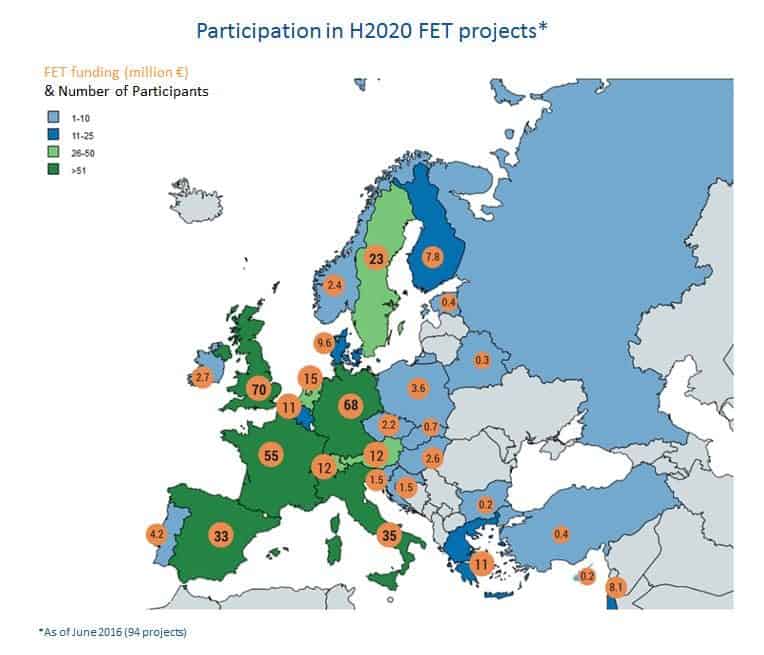 FET further describes its mission as such;
"FET (Future Emerging Technologies) actions are expected to initiate radically new lines of technology through unexplored collaborations between advanced multidisciplinary science and cutting-edge engineering. It will help Europe grasp leadership early on in those promising future technology areas able to renew the basis for future European competitiveness and growth, and that can make a difference for society in the decades to come."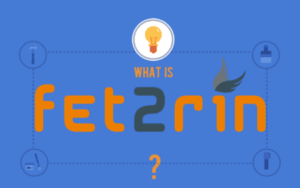 Horizon 2020's FET initiative breaks down into three categories, ranging from early-stage to later-stage projects.
Early-Stage:  FET Open — Projects with few researchers working on a topic, but which show promise.
Medium-Stage:  FET Proactive — Projects that are further along in research and that fall within an emerging theme; projects that have reached a critical mass of European researchers.
Late-Stage:  FET Flagships — Projects that are looking at a 10-year timeline with hundreds of European researchers working together to solve difficult, ambitious scientific and technological challenges, i.e., understanding the human brain.
#FETFlagships & @GrapheneCA & @HumanBrainProj glimps in rear-view mirror: lessons learned in inspiring 3 years work!https://t.co/H9ortDx5N0 pic.twitter.com/re0rKfqZXT

— FET Flagships (@FETFlagships) December 26, 2016
FET projects will cover the following topics:
arts and science
biotechnologies
data analysis and FET promotion
global system science
green technologies
medical and neuro-technologies
nanotechnologies
quantum technologies
robotics
technologies with new materials
If you are a European researcher interested in getting involved with the FET initiative, applications for the next round of open funding are currently open now until January 17, 2017.
#FET_eu Open funding opportunities: next call deadline is 17 January 2017! https://t.co/BmCgh8pPpe via @fet_eu pic.twitter.com/0qez4fp5KF

— FET Flagships (@FETFlagships) December 23, 2016
Sponsored Links by DQ Promote