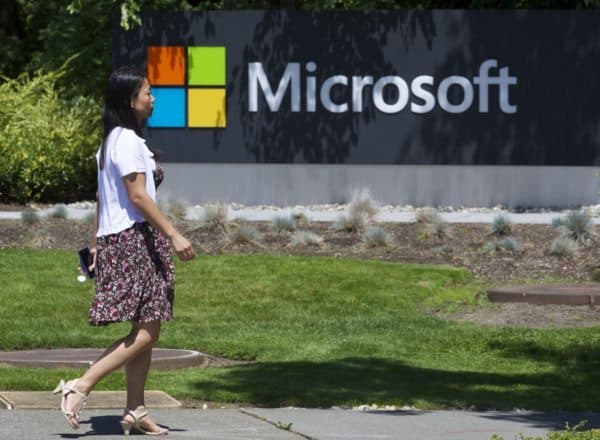 ---
Michael Markowski is making a bold prediction stating Microsoft (NASDAQ:MSFT) will be the first company to breach the $1 trillion mark in valuation.  It is only this year that Microsoft topped $1 trillion in total lifetime revenues.  Microsoft is in the race for securing the benchmark valuation but as it stands today Microsoft trails two other tech giants Apple (NASDAQ:AAPL) and Google/Alphabet (NASDAQ:GOOG). Microsoft claims a valuation of $496 billion while Alphabet is in second at $554 billion and Apple is in first place with a hefty $627 billion valuation.
So how can Microsoft catch up and beat both Google (Alphabet) and Apple?
A one-two punch of growth powered by the LinkedIn acquisition and the emerging equity crowdfunding market.
Writing on the pages of Equities, Markowski explains his vision as a step stone progression. Beginning with Web utilities (email, search etc.), Social Media, Smartphone Apps and finally the next big thing – equity crowdfunding;
"The evolution of the first two major digital innovations enabled the shareholders of Amazon, Google and Facebook to build dynasty wealth from what would be become the world's most valuable public companies. The third digital innovation, the smartphone app enabled Airbnb, Uber and Snapchat to become the world's most valuable private companies. The fourth, online equity crowdfunding provides Microsoft with a significant advantage to become the first company to get to a trillion-dollar market cap."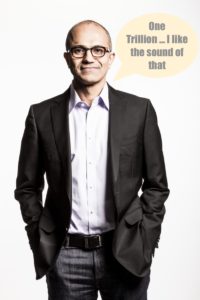 Markowski believes that the public has an insatiable appetite for making small bets and investment crowdfunding is the solution to this forthcoming demand.  The LinkedIn acquisition has positioned Microsoft to take advantage of equity crowdfunding as it is now a social media powerhouse that can be the catalyst for social investing. While investment crowdfunding is still quite young, Markowski sees it becoming ubiquitous. He predicts that by 2021 $3.3 trillion per year will go from the crowd to businesses.
So is Markowski right? Will Microsoft win the race to one trillion dollars? Will equity crowdfunding become an everyday, every person event? You will have to wait a few years to find out.