Solar loan provider Mosaic announced on Wednesday it has appointed Amir Friedman as Vice President of Bank Partnerships. The lender revealed that in this newly created role, Friedman is set to oversee its whole loan sale program with banks, insurance companies, credit unions, and other financial institutions.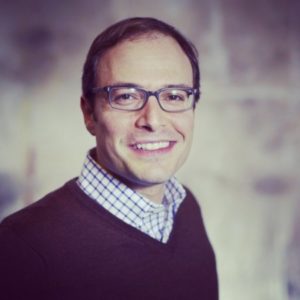 Friedman has more than 15 years of experience in financial services, banking, and payments. He previously served as Director of Capital Markets and Head of Bank Partnerships for Prosper Marketplace, where he was responsible for arranging over $500 million in whole loan sales. During his tenure, he developed partnership strategies, ensured organizational readiness for banks and onboard banks as both whole loan purchasers and integrated loan product partners. Before Prosper, Friedman also held senior business development and capital markets positions at American Express and Prospect Capital.
Speaking about the appointment,Billy Parish, founder and CEO at Mosaic, stated:
"Amir brings a track record of financial services experience and trusted relationships with the U.S. banking sector to Mosaic. Amir will be a huge asset to our growing capital markets team as we enhance Mosaic's offerings to financial institutions seeking exposure to high-quality secured consumer credit, originated by the nation's top residential solar providers."
Friedman added:
"I am thrilled to join Mosaic and build on the company's success as a preferred lending partner. Mosaic's best-in-class origination and servicing platform and consumer-friendly loan product designs have been recognized by the industry. I look forward to expanding bank access to secured prime and super-prime consumer receivables and leveraging multiple additional synergies presented by the company's cross-marketing programs and other partnership solutions."
Friedman will reportedly also lead partnership efforts providing banks the opportunity to leverage Mosaic's premier technology platform and cross-marketing opportunities to offer enhanced solutions to banks' retail divisions and depository customers. The new appointment comes on the heels of Mosaic's recently announced $250 million warehouse facility with Deutsche Bank, which was subsequently upsized to more than $375 million.