Credible, a multi-lender marketplace for student and personal loans, has closed on a $10 million Series B funding round.  The newest round brings total funding to $23 million to date for the young Fintech firm. The series B funding round was led by Regal Funds Management, with participation from existing investors including Ron Suber and Carthona Capital.
The new funding comes after a period of rapid growth as an increasing number of both traditional and alternative finance companies are using the Fintech firms services. Loan volume grew 400% in 2016 alone.
Credible has created a loan pre-qualification application labeled "LenderExpress" that allows borrows to receive multiple offers for loans in a matter of minutes – without leaving the Credible platform or getting a hard credit pull. Importantly, the process does not impact a borrower's credit score and gives consumers control over when their data is shared with lenders.
Ron Suber, the President of Prosper and a very active investor in the alternative finance space, said that Credible has delivered impressive growth over the last 12 months.
"Lenders who have integrated with Credible share the company's consumer-centric values and should be congratulated for their foresight," said Suber.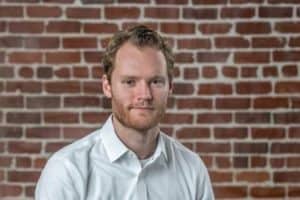 Credible founder and CEO Stephen Dash said the new funding round will allow the company to continue to deliver on rapid product innovation and focus on the needs of consumers.
"We're continuing to make meaningful investments in providing our customers with a really simple way to make optimal financial decisions. We've built a unique core technology that is flexible, has vast applications, and has been extremely well received by both borrowers and lenders."
Dash previously worked at JP Morgan for 5 years where he learned the inner workings of lending including customer acquisition. Following a stint with a family office in Australia, Dash hopped a plane to San Francisco with an idea and a great amount of determination.  Four years later, Dash has created a highly successful platform that employs 60 people in the heart of San Francisco.
Dash described Credible as a true marketplace, similar to Kayak, where lenders and borrowers are matched – making life easier for millennials.
"We drive customers," said Dash who currently is working with 16 different lenders. "We do not describe ourselves as lead generator, 90% happens on the Credible platform. A single universal experience. You can come to Credible and by answering several questions we can provide pre-qualification on loans that are presented in real time. Users get a personalized dashboard of offers for loans without leaving our platform."
Dash said their Trust Pilot rating is better than anyone else in the space. Credible does not shoulder any risk but it does capture a good amount of data which is helpful.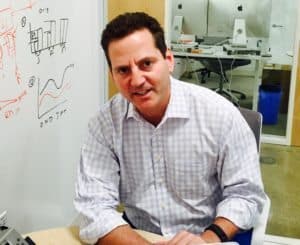 Suber told Crowdfund Insider;
"There are many critical factors to consider before investing in a company including the teams ability to build unique solutions, execute and the TAM.  The CEO must have a combination of IQ, EQ, Vision, Grit, Hunger, Focus and Passion. I found all of this with Stephen and Team Credible"