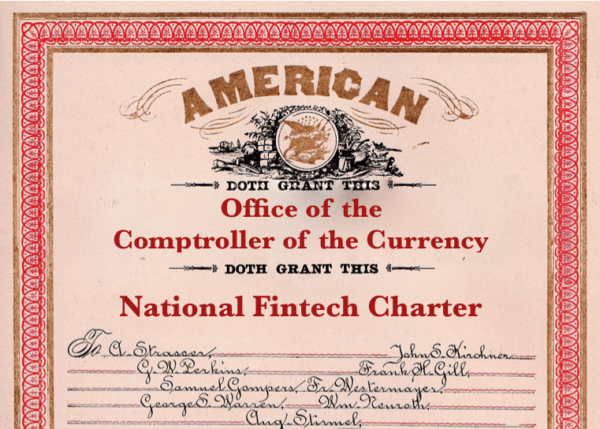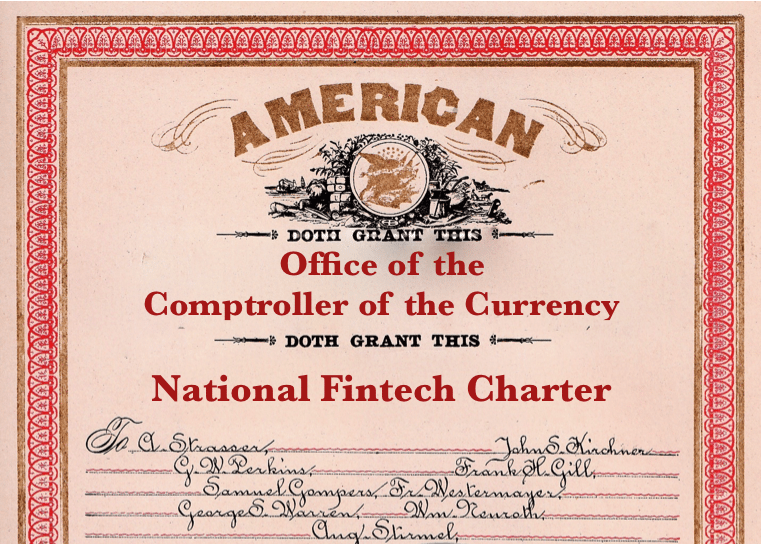 ---
The concept of a Fintech Charter for emerging firms in the financial services industry has generated plenty of attention on Capitol Hill and with Fintech entrepreneurs. Originally pitched by the Office of the Comptroller of the Currency towards the end of last year, a comment period has just closed on the proposal. Both supporters and detractors have added their voice to the ongoing polemic.
Contingent on final requirements, a Fintech Charter could make it easier for innovative firms to provide services to both individuals and businesses across the country. These new services could potentially deliver better financial services at a lower cost.
The US financial industry may be the most powerful in the world but it is challenged by a byzantine regulatory approach that undermines competition and adds cost to consumers. Yet established finance is leery of change and the possibility of new competition from agile Fintech firms that may benefit from a streamlined regulatory ecosystem. Additionally, state regulators, who may see their clout pre-empted under a national Fintech charter, remain concerned about diminishing relevance.
Brian Korn, a well-known securities attorney who represents numerous alternative finance platform, recently shared his perspective on the proposal. While many questions remain, he admits there are severe shortcomings to the existing regulatory environment – something a Fintech Charter, if crafted correctly, could solve.
We posed several questions on the Fintech charter to Korn. Our discussion is reproduced below.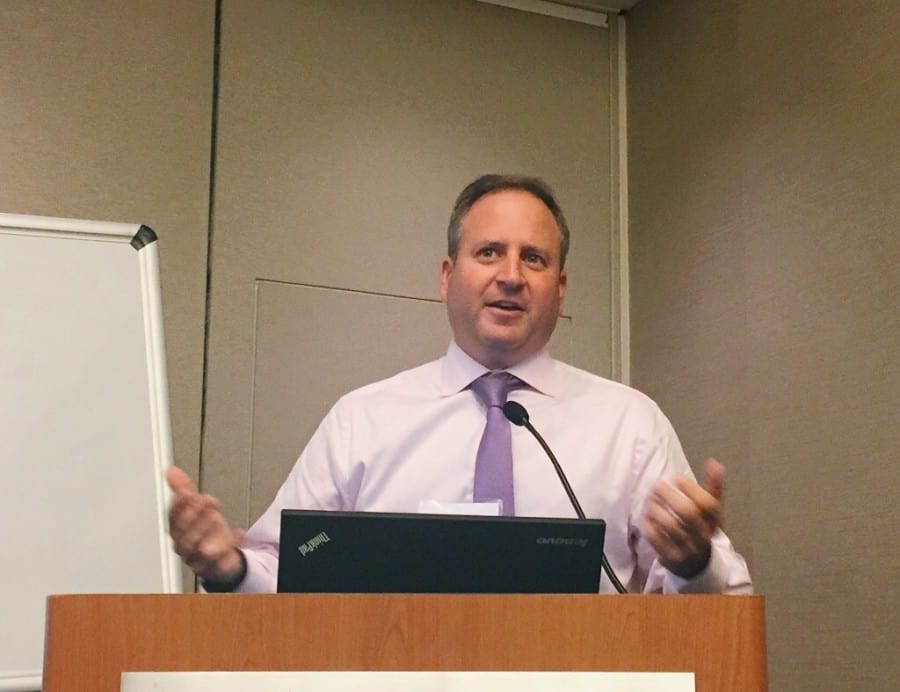 ---
Crowdfund Insider: What is your opinion on the proposed OCC Fintech Charter? Did you submit comments?
Brian Korn: I believe the Fintech Charter proposal is a novel attempt by a federal regulator to adjust for changing times. The number of banks has halved in the past decade and access to credit and capital is essential to create jobs and economic opportunity.
The Proposal, as it is, is short on actual detail on some important aspects of how it will work. Will only Fintech firms be able to get a charter? Will the charter allow for full preemptive lending in all 50 states? What will the capital requirements be, if any? Will Fintech banks be required to accept deposits (I believe no)?
Manatt did not comment. The comment period was very quick and we have clients with interests on both sides of the issue.
Crowdfund Insider: Do you believe a Fintech Charter will be a positive or a negative for Fintech Firms?
Brian Korn: It all depends. It provides an option – another tool to lend. A firm that uses a third party lender, such as Webbank or Cross River Bank, might consider a Fintech charter. However, a Fintech bank will need to ensure rigorous compliance with federal consumer and commercial banking regulations requiring a more robust compliance staff and ultimately might be more risky than using a bank.
If the regulations are too lax, that will be bad for lending.
Crowdfund Insider: Which sector of Fintech has the most to gain?
Brian Korn: Consumer. The burdens of state bank charters or using a third party bank can be dramatically eased by being a Fintech bank. Also, bank/non-bank (Madden) and true lender cases will effectively be solved with Fintech banks that have national charters.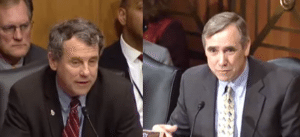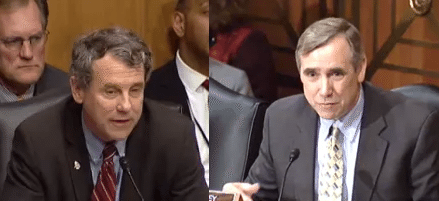 Crowdfund Insider: What about traditional Finance? Should they be concerned?
Brian Korn: There is no colorable reason to single out Fintech. One comment from the Senators Merkley and Brown letter to the OCC was that Fintech was an awkward label – and why Fintech vs. other forms of finance and operating companies? Why shouldn't COSTCO be able to provide bank loans to members?
Crowdfund Insider: Are state regulators unhappy about the possibility of being further pre-empted?
Brian Korn: Yes. The New York State Department of Financial Services had a scathing letter to the OCC. Clearly, if everyone goes for the Fintech charter there will be no reason to have a state license. States do not have the authority to regulate national banks, even if they are located in the state. This will frustrate state regulators, not to mention reduce fee income from granting charters and regulating banks.
Crowdfund Insider: What is your opinion on the OCC's pitch to open Innovation Offices around the country?
Brian Korn: Again, we have never seen this from a regulator, so it's quite novel and intriguing. Are they going to serve coffee and recruit new Fintech banks?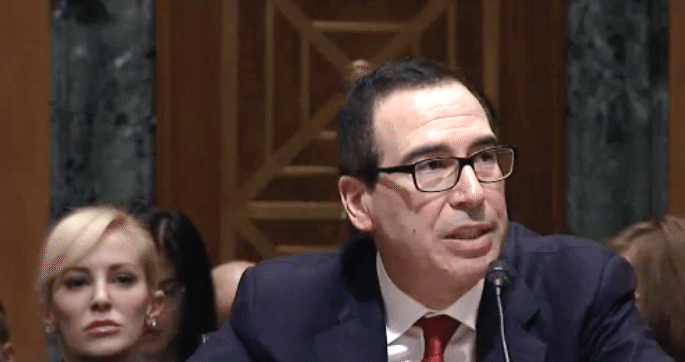 Crowdfund Insider: With the change in administration what happens to all of this? We could see a new Comptroller soon.
Brian Korn: Comptroller of the Currency Curry is out in April even if a new appointee is not yet made. The rush here may be to get these in before a new administration. I am not sure how other regulators or new Treasury Secretary Mnunchin will respond to this. But the sense of the community is that they will support creative innovations to help people get credit. Given the Goldman Sachs background of Mnuchin, Gary Cohn and others, I think they may potentially scoff at the idea of giving charters out on the street corner.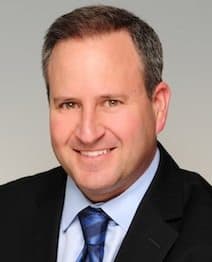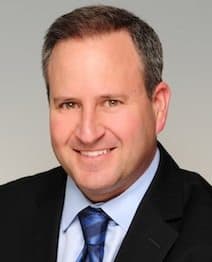 Crowdfund Insider: Do you believe the government should be more supportive of Fintech Innovation?      

Brian Korn: I don't think the government is not supportive but certainly they are in a difficult spot because they have to maintain some control to police bad actors and bad conduct. There's nothing wrong with being careful. Occasionally, some are too wedded to the old ways and bringing regulations up to date with the 21st century is clearly something I support.

Sponsored Links by DQ Promote