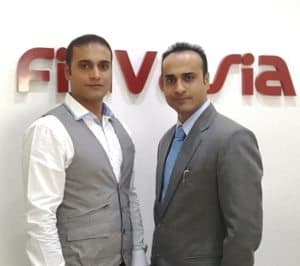 Finvasia is an India-based Fintech firm that hit the radar last year when it raised an undisclosed sum of investment capital at a valuation of around $22 million. The company's mission is to become the brokerage of choice by providing zero commission trading. Yep free of charge.  Finvasia explained its vision in a statement last year;
"Finvasia offers commission-free trading in all segments on all exchanges. The management believes that a broker's vested interests in churning trades to earn commissions topped by various hidden fees often kills existing investors and deters newbies from entering the market. But by eliminating brokerage and introducing artificial intelligence to trading, Finvasia hopes to eliminate the existing brokerage practices that are marring the Indian financial sector. The company is developing products which will revolutionize both the investment industry and the financial sector as a whole. Furthermore, Finvasia is eyeing expansion and is on the course of becoming a Commercial Clearing member with NSE and waiting to become a NBFC and a Depository Participant."

Finvasia intends on offering a growing portfolio of services  (12 products over the next two years) including a Robo-Advisor.
Finvasia does not want to limit itself to the domestic market but envisions a global clientele. The company already has offices in Canada (Missasaugua) and the UK (London). They want to be the one-stop shop for hedge funds and other institutions.
So how does the company make money? Good question. While it is hard to discern on their site, Finvasia offers free brokerage services while other offerings may include a fee. The idea is to build scale while keeping costs for users quite low.
I remember when discount brokers hit the investment scene. Traditional full-service brokerage firms touted their bespoke service and predicted the sky would fall with the entrant of the discount crew. That never happened. Finvasia may be a look into the future of brokerages where users trade at little to no cost and the operators make their money elsewhere. And why not?