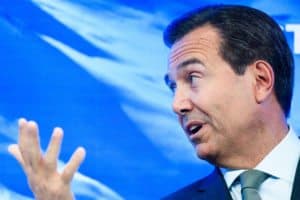 Speaking at the World Economic Forum in Davos, Lloyds Banking Group Chief Executive Officer Antonio Horta-Osorio made the statement that "low-interest rates and fintech are the most important trends that will shape banking over the next 10 years."
The pronouncement comes as Lloyds has been enduring a series of restructuring and shuffling of executives as it seeks to survive in a digital finance world.  Lloyds is the UK's largest financial services group so they have a lot to lose or a lot to gain if you are an optimist.
As reported by Bloomberg, Horta-Osorio called Fintech a fundamental shift as finance inevitably moves online and away from bricks and mortar operations.
"If banks don't embrace it, I think they'll be in severe problems in terms of cost structure," said Horta-Osorio.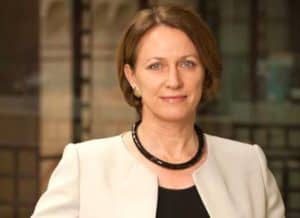 Inga Beale, CEO of Lloyds, submitted her perspective to the World Economic Forum last year foreshadowing Horta-Osario's call to embrace Fintech. Beale, a relative new-comer to the august firm (and Lloyd's first female CEO in the insurance market's 320 plus year history), stated;
"Every week we hear about a new technology that will transform our lives. Just as often, we hear about new innovations that will transform industries. And we've all heard about Fintech. The saviour of global financial services. The revolutionary force upending everything we know. Or perhaps the innovation threatening to disrupt and disintermediate us all. So how do the world's financial services – the engines of the global economy – deal with this disruptive force? Three words. Engage. Embrace. Evolve."
The time to move on Fintech is yesterday, according to Beale. Engage now, or else.
Recognizing traditional banks are not known to be hotbeds of innovation and change, Beale wants to embrace Fintech startups by partnering (even better than acquiring) to help "retain the firecracker talent and culture that make ambitious tech businesses fly."
As for the evolution of old banks, Beale says the world will be completely digital by 2025. That's not too far off and for many of the youth – it is already here. She believes Fintech is the inspiration for the future and not something to fear.
"…it is recognising that innovation is creating opportunities undreamt of 20 years ago. For CEOs in the financial services sector, it is an exciting time."
Meanwhile, the same Bloomberg report stated Lloyd's executives have been "war-gaming" to identify risks associated with low-interest rates and emerging Fintech.  Beale's comment on dealing with Fintech yesterday now sounds prescient.

Sponsored Links by DQ Promote