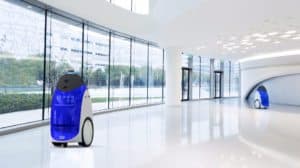 It has been two weeks since Knightscope announced its "mini-IPO" Reg A+ equity crowdfunding campaign on SeedInvest where the company is seeking to raise $20 million.  Based in Mountain View, in the heart of Silicon Valley, the startup says that it is currently worth $80 million.  The raise is a part of its Series M efforts and investors must contribute a minimum of $999.
The robo cob technology ultimately aims to reduce crime and violence through a "fusion of robotics, predictive analytics and collaborative social engagement utilized to predict and prevent crime."  The robots have been seen mainly in California across over ten cities, including Los Angeles, Sacramento, San Jose, Mountain View, Sunnyvale, North Hollywood, San Bernardino, and Santa Clara.  The company is planning a nationwide rollout this year.
Why was Knightscope founded?
"Knightscope was founded in response to horrific events including the mass shooting at Sandy Hook, the Boston Marathon bombing and the impact of 9/11 on our country."
CEO William Santana Li described the company's mission more personally;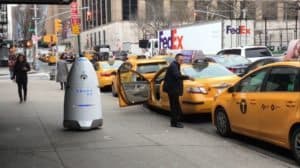 "I was born in NYC and someone hit my town on 9/11 and since then I made a commitment that I would spend the rest of my life helping to better secure our country. The security of our nation is a real problem worth working on and it literally impacts everyone. Our mission will take time but we are going to put a huge crater size dent in the problem — autonomously."
The team further explained;
"Crime has a $1 trillion impact on the US economy and Silicon Valley startup Knightscope believes that robots can help do something about that. That may sound futuristic but it's already happening as robots created by Knightscope are on duty in several key California locations including the Sacramento Kings arena, the Microsoft campus and Westfield Valley Fair in San Jose. The robots are designed to help predict and prevent crime, and to help existing human security personnel."
The company believes that if its product can successfully cut crime by 50 percent, the economic and social results would include an increase in housing price, a decrease in insurance rates, more stable financial markets and businesses, better quality of life, and safer communities for families.
#securityrobot Reg A+ "mini-IPO" is LIVE; buy your shares completely online and back the future of security here: https://t.co/BVwJ4Vu75z pic.twitter.com/NifSQs8sKp

— Knightscope (@iKnightscope) January 22, 2017
According to Li;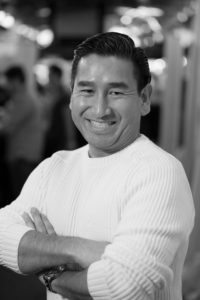 "The intersection between national security, homeland security, law enforcement and private security is broken. … [What is] infuriating to me to the nth degree, is that there are over 2 million law enforcement and private security professionals that get up every morning and are willing to take a bullet for you and your family, no different than a solider in a theatre of war, and the moronic prehistoric level of technology we provide these brave women and men in blue as a nation, on our own soil, is beneath the dignity of our country."
Enter Knightscope, which Li envisions as a sort of "U.S. Department of Crime" — a department that is a "transparent, privacy sensitive, civilian engaging, private sector innovation machine" run virtually by private citizens.
Led by a CEO whose bio includes ten years of focus on homeland security, including sitting on the U.S. National Security Task Force, perhaps the technology will soon find itself roaming the streets of Washington, D.C. sooner than we think.
The company was founded in April 2013.
Have a crowdfunding offering you'd like to share? Submit an offering for consideration using our Submit a Tip form and we may share it on our site!