Credit China Fintech has started 2017 with a blitz of deals.  Today Credit China Fintech announced a $30 million deal with BitFury group and the establishment of a joint venture focusing on the China market.
BitFury Group is a leading Bitcoin and private Blockchain infrastructure provider.  The collaboration with Bitfury is said to be in line with the Group's Fintech strategy and will assist the Group in "maximizing the adoption of the Bitcoin Blockchain and private Blockchains into its various Fintech platforms."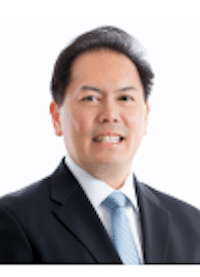 Phang Yew Kiat, CEO of Credit China Fintech, said their investment with BitFury "will further cement our leadership position in the use of Blockchain technologies across our FinTech platforms, taking Credit China FinTech to a new level of competitiveness."
Earlier this week, Credit China Fintech announced it had formed a group to acquire a 36.58% stake in Ping An Holdings. Upon completion, the consortium will make a conditional mandatory general cash offer for all the issued shares of Ping An Securities. This strategic investment is designed to enable the Group's Fintech services to connect and integrate with Hong Kong's financial markets and build a sound foundation for the Group's internationalization strategy.  Ping An has been around for quite some time (IE 1970). The company helped to launch Lufax, one of the largest peer to peer lenders in China.
Credit China Fintech intends to leverage Ping An Securities, a regulated entity with multiple licenses, to generate synergies by introducing new Fintech services to the local Hong Kong market and elsewhere.
Credit China Fintech, which was simply called Credit China until last August, is on a mission to establish its dominance in the Asian Fintech sector. In December, Credit China Fintech announced a sizeable $1.44 billion M&A fund – all for Fintech investments.
With operations established in 2003, Credit China FinTech is listed on the Stock Exchange of Hong Kong. They own multiple P2P and payment platforms. Expect more acquistions during the year as they build out their "fully integrated Fintech ecosystem.