European-based lending platform Spotcap announced on Monday the launch of its New Zealand operations in Auckland. The lender also revealed it formed a partnership with Heartland, the bank that is providing Spotcap's Australian operations with A$20million of funding.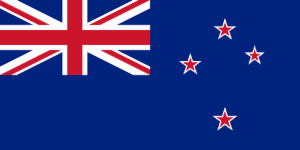 Speaking about the expansion, Lachlan Heussler, Managing Director of Spotcap Australia and New Zealand, stated:
"We aim to enable SMEs to embrace growth opportunities by offering our credit lines and loans to small businesses in markets that require access to alternative funding solutions. Spotcap already operates in the UK, the Netherlands, Spain and Australia, and the expansion into our fifth market is Spotcap's opportunity to contribute to the growing New Zealand fintech landscape."
The news of Spotcap's New Zealand expansion comes less than three months after the lender announced it was expanding into the UK market by opening its London office. At the time,  Jens Woloszczak, CEO and founder of Spotcap, shared:
"Our goal is to enable SMEs to embrace growth opportunities. We do this by offering our credit lines to small businesses in markets that need alternative funding solutions. We already operate in Spain, Australia, and the Netherlands. The expansion into the UK is an important milestone for us that reinforces our commitment to the wider SME community."
Spotcap noted it provides flexible and accessible funding solutions to small and medium-sized enterprises (SMEs) with unsecured credit lines and business loans of up to $250,000. Rather than basing credit decisions on historical financials, Spotcap has developed a unique, proprietary credit algorithm which provides deep insight into the financial condition of a business, enabling quick, sound credit decisions.