On Tuesday, FinMkt announced it appointed former CIO of the Consumer Financial Protection Bureau (CFPB), Tim Duncan, as a new member of its advisory board.
According to FinMkt, Duncan brings years of technology, finance, and law experience to the company. He served as President of Thomson Interactive, where he was responsible for leading the digital transformation of the $5 billion global data and information company. He went on to spearhead the initial design and development of ThomsonOne, a digital platform that gene rated hundreds of millions in revenue. Tim then served as a government and public policy advisor, working closely with then Governor of Massachusetts, Mitt Romney. He was later recruited by Elizabeth Warren to join the executive team tasked with launching the CFPB.
Commenting on Tim's impressive record as an entrepreneur, technologist, and innovative leader, FinMkt CEO, Luan Cox stated:
"We are thrilled to have Tim join the team. His deep passion and experience for fintech and the online lending space will help FinMkt continue our rapid growth."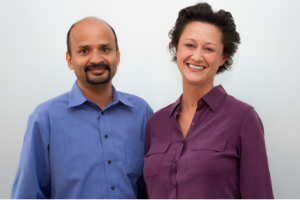 Duncan's appointment comes just a couple of months after FinMkt rebranded from Crowdnetic Corporation, which was founded by Cox and Sri Goteti. The company is now focused on helping organizations deploy marketplace solutions in a timely, cost-efficient manner while ensuring the highest quality technology and client support. Its technology solutions include the FM Gateway, FM Marketplace, and FM Portfolio. FinMkt is also continuing its partnerships with fintech companies, Cloud Lending Solutions and eOriginal, to offer DigitalLEND, an integrated suite of online lending tools for traditional and online lenders that wish to source and fund loans online.