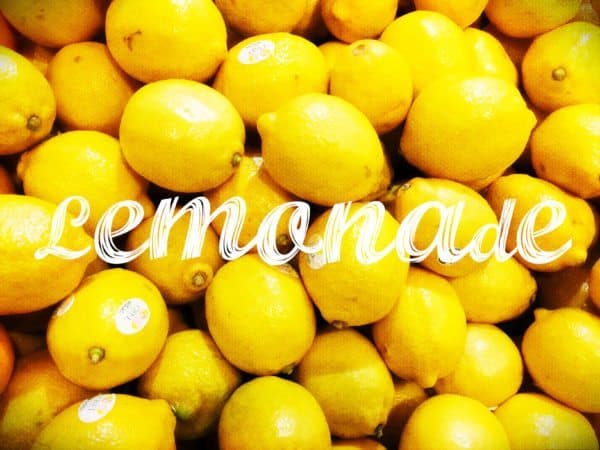 ---
Lemonade, the Insurtech firm that wants to bulldoze insurance as we know it, has published their 3rd and final in a series about platform growth and transparency. Chief Behavioral Officer Dan Ariely, the author of the update, recognizes that 100 days of data isn't really that meaningful in the grander scheme of things but still, it is kinda interesting.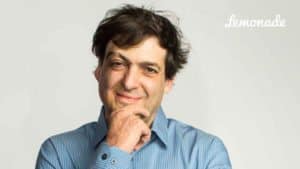 The young Insurtech platform continues to generate solid growth after just three months of operation. While Lemonade states that many early adopters are switching from well-established insurance companies many are applying for insurance for the very first time.
Starting with home-owners insurance,  Lemonade says there is a slight bias towards renters over home-owners, but many are taking coverage at $500,000 and up to $1.5 million.  Starting in the State of New York, Lemonade is seeing much of its business driven by customers in the boroughs of New York City but they are seeing more people applying from across the state.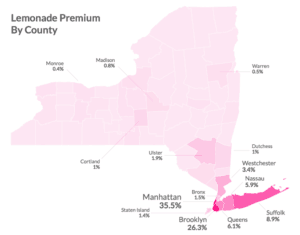 Some early data points include:
Potential customers that come to Lemonade for insurance score above average as 'risks'
Over 25% of people that get a price for insurance buy but the percentage of people buying when they receive a quote is rising
Lemonade's 'written premium' or how much insurance they sold in 2016 was $179,855
Their 'gross loss ratio' in 2016 was 20%
So early the early data is interesting but Lemonade has a long way to go before they challenge the State Farm's or Progressives of the world. Lemonade also recognizes they need to improve. Kaizen Insurtech, so to speak.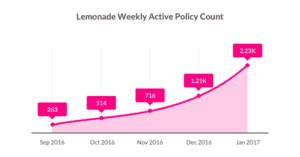 Lemonade explains;
"Our policy is great for most people, but isn't as customizable as we want it to be. For example, at launch we could not add fine art – now we can. Need your landlord listed on the policy? We added that a few weeks ago. Identity theft coverage? Still no, but that will be here in a week or two. Kidnap and Ransom coverage – that one is a little farther off. Kudos to our customers, whose patience is crucial as we continue to build a policy that covers everything you want to protect. If we can't protect it yet, we will tell you… and know we are adding options every day."
Lemonade is coming to your state soon…

Sponsored