FINCAD, a Canada-based portfolio valuation and risk analytics for multi-asset derivatives and fixed income company, announced on Wednesday it appointed two fintech industry veterans, Philip Brittan and Geoffrey Fite, to its board of directors.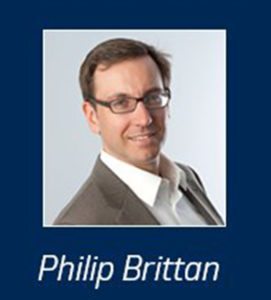 According to FINCAD, Brittan has close to 30 years experience as a technology and business leader, primarily in the FinTech space. He is currently General Partner of Crazy Peak LLC, an early technology business investment and advisory firm. He shared:
"I couldn't be more excited about joining FINCAD's board. Buy-side firms need more sophisticated tools for pre-trade decision making and post-trade risk management. FINCAD has been meeting that need since 1990 with truly innovative solutions, and I look forward to helping guide the direction of FINCAD's technology and growth."
Fite has more than 20 years of experience in the fintech space and is currently principal of Fite Analytics, an independent consulting firm specializing in financial technology projects. Before Fite Analytics, Geoff was President of BondEdge Solutions, acquired by Intercontinental Exchange. He also led a large financial application as CTO/COO of mPower, which was acquired by Morningstar. He noted:
"I saw a great opportunity when I elected to join FINCAD'S board," said Geoff. "FINCAD solutions answer a real and pressing need for the increasing challenges faced by the front and middle office at investment firms. I am eager to bring my experience and ideas to the table in order to help FINCAD continue driving the development of their solutions."
Frank Barr, Chairman of FINCAD's board of directors, also commented:
"We are very pleased to welcome Phillip and Geoff to the board. Their deep industry experience and leadership will be a great addition to the team, and we anticipate valuable contributions that will assist in FINCAD's growth."
CEO and FINCAD co-founder, Bob Park, added:
"We are excited to have the extraordinary talents of Phillip and Geoff on-board, and look forward to their efforts in helping FINCAD deliver even more value to our clients."
To date, FINCAD has assisted more than 1,000 global financial institutions with enhancing returns, managing risks, reducing costs, and complying with regulations. The company's clients include asset managers, hedge funds, insurance companies, pensions, bankers, and auditors.