Latipay is an online payments service between China and New Zealand, and it has raised $3 million in Series A funding from Jubilee Capital Management, a Singaporean VC firm.  New Zealand VC firms Tuhua Fund and Zino Fund also participated, according to e27.
The company intends to use its new funding to grow its customer base, as well as to expand into Singapore and the U.S. by May 2017.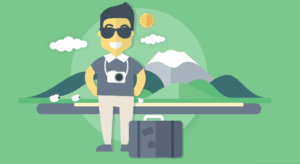 The service is primarily built for Chinese students paying their school fees and living expenses in New Zealand, New Zealanders selling services and products in China, and Chinese tourists spending in New Zeland.
Its services tout that Chinese customers can easily make Latipay payments as though they are using Chinese banking services, and vice versa.
The company is based in Auckland, New Zealand.