Klarna, one of Europe's leading payment providers, has acquired Berlin-based BillPay thus expanding its reach in Europe. BillPay operates in Germany, Austria, and Switzerland. Klarna works with 65,000 merchants to offer payment solutions to more than 45 million users in Europe and North America. BillPay was owned by UK payday lender Wonga that acquired the company in 2013. Sky News reported last November that Wonga was considering a sale following several tough years of legal challenges and losses.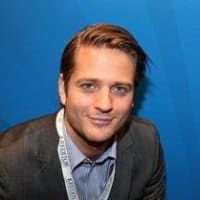 Sebastian Siemiatkowski, co-founder and CEO of Stockholm-based Klarna, said that by combing skills and expertise they will be able to offer a greater number of services to their customers.
"Germany is one of the largest e-commerce markets in the world, and we are delighted to have strengthened our position here with this acquisition," said Siemiatkowski.
Klarna today announces the acquisition of German online payment company BillPay, strengthening its position as one of the leading payment providers in Europe and accelerating its growth in the region.
BillPay CEO, Nelson Holzner, said they would not be able to offer their merchants highly attractive payment options in more international markets.
The acquisition is subject to approval by the Federal Financial Supervisory Authority in Germany.