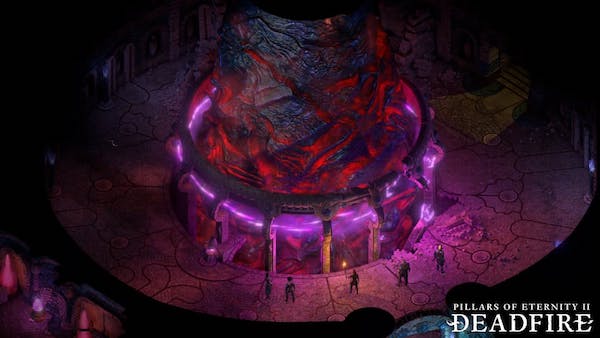 Just two weeks after launching the Fig campaign for Pillars of Eternity II: Deadfire, video game studio Obsidian Entertainment has secured over $2.5 million from more than 21,700 backers for the project.
As previously reported, the highly anticipated video game's debut comes nearly five years after Obsidian raised nearly $4 million from close to 80,000 backers for the original Pillars of Eternity: Deadfire on Kickstarter. The sequel's story reads:
"Eothas has returned. The god of light and rebirth was thought dead, but he now inhabits the stone titan that sat buried under your keep, Caed Nua, for millennia. Ripping his way out of the ground, he destroyed your stronghold and left you at the brink of death. To save your soul, you must track down the wayward god and demand answers – answers which could throw mortals and the gods themselves into chaos. Your hunt takes you to the Deadfire Archipelago. Located even farther east than the colonies of the Eastern Reach, Deadfire comprises hundreds of islands spanning thousands of miles – ranging from lush tropics to barren deserts. Many of these lands have never been charted, while others are inhabited by rich native cultures and a new wave of colonial settlers."
In the latest update, Obsidian announced the Pillars of Eternity Pen-and-Paper RPG. The company shared:
"This new journey to the world of Eora begins with a 30-page Starter's Guide, featuring a rule set developed from the ground up by Josh Sawyer and the Pillars of Eternity design team. Now, you can have your own adventures with your friends, in the comfort of your favorite tabletop setting. Best of all, if you've backed the campaign at Premium Digital or above you literally don't have to do anything to get this. Pillars of Eternity RPG is our own take on how to play a pen and paper game; it will not be using the Pillars of Eternity computer game system or that of any other RPG – it's going to use our own ruleset made specifically for the Pillars of Eternity world. Of course, if you haven't backed us at Premium Digital or above, we won't shut you out! You can get the pen-and-paper Starter's Guide for just $7 as an add-on, as well."
The game is set to be delivered the first quarter of 2018, and the initiative is set to close on February 24th.

Have a crowdfunding offering you'd like to share? Submit an offering for consideration using our Submit a Tip form and we may share it on our site!