LendingCrowd, one of the UK's fastest-growing alternative finance lenders to the SME market, announced on Thursday it launched one of the first Innovative Finance ISAs (IFISAs) by a peer-to-peer lender with a target rate of return of 6% a year.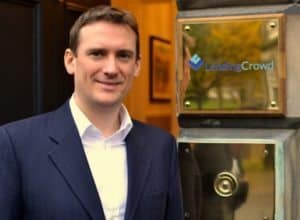 The online lender revealed that with a minimum investment of £1,000 and up to £15,240 in the current tax year, the IFISA investment is spread across a portfolio of LendingCrowd loans to established SMEs across the UK. Notably, investors are also able to transfer in from existing ISAs. Stuart Lunn, CEO and co-founder of LendingCrowd, stated:
"We're excited about launching the IFISA this week and see a massive opportunity for direct investors and the intermediary market to access the underlying asset class through a tax-efficient wrapper."
The IFISA news comes just a few months after LendingCrowd received full authorization from the Financial Conduct Authority (FCA). LendingCrowd reported it facilitated loans totaling to £9 million and had more than 2,000 investors signed up to its platform since its launch in 2014. Lunn previously noted:
"Peer-to-peer investing is growing in popularity every day, we are supportive of industry regulation and we're extremely pleased that LendingCrowd has reached this milestone. Unquestionably, it adds credibility and trust in a relatively young marketplace in which our aim is to be a major player. It also means that we can look to launch our ISA product both directly to investors and through investment platforms, several of which we are already engaged with."
LendingCrowd also had other achievements the past few months, including a partnership with Scottish Investment Bank (SIB) and a market-leading offer to investors.