Marketplace lending platform LendingUSA announced on Tuesday it has appointed former strategic risk systems manager of Intuit, Boris Belyi, as its new vice president of analytics. Belyi reportedly has more than 25 years of experience in data analytics.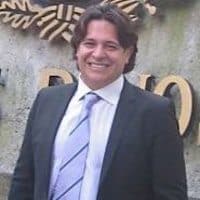 While sharing details about the appointment, Camilo Concha, founder and CEO of LendingUSA, stated:
"Boris makes an exceptional addition to LendingUSA. As our company continues to grow – exceeding over $1 billion in loan application volume in 2016 – it will be invaluable to have someone with his sophisticated understanding of data and talent for finding smart solutions to complex issues. We look forward to working with him and benefiting from his experience and insights."
Belyi served as Intuit's strategic risk systems manager for 8 years. He previously served as manager of risk analytics at electronic payment processing solutions company, ECHO, before it was acquired by Intuit. Speaking about his new role at LendingUSA, Belyi added:
"I'm pleased to join the team here at LendingUSA. They have a commitment to creating innovative point of need financing that better serves both the merchant and the borrower. I'm eager to help them with their mission to improve the consumer financing experience."
LendingUSA's other recent executive appointments include Manoj Mathew, co-founder of LendFoundry, as Director of Technology, and Mike Testa, formerly President of CareCredit, as President.