Wunder Capital, a firm that develops and manages solar investment funds through partnerships, test processes, underwriting framework and its investment portal, announced it has formed a partnership with French financial platform, Lumo.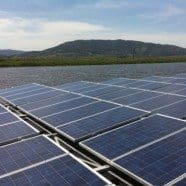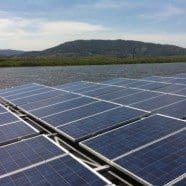 While sharing details about the new partnership, Wunder Capital revealed:
"Wunder Capital strives to finance as many projects as possible for small and medium sized businesses. As of today, our purview is limited to projects in the United States, and because of regulatory constraints we can only accept investments from U.S. based investors. In the not too distant future, we'll be able to allow foreign investors to invest with Wunder Capital as well. But, in the meantime we want to offer some of our foreign users a solution.
"We are proud to declare a partnership with Lumo. Lumo like Wunder Capital allows individuals to invest in renewable energy projects. Unlike Wunder Capital, Lumo's projects are located throughout France. And, because of different regulation standards, both accredited and non accredited investors can participate in Lumo's investments."
Alex Raguet, President of Lumo, also noted:
"This partnership will allow more US and French citizens to discover financial products to do well and do good at the same time."
Bryan Birsic, CEO of Wunder Capital, added:
"Wunder Capital receives a substantial amount of interest from foreign investors each month, and it's a pleasure to partner with a European market leader to translate investor interest in impact investing into actionable options in their respective countries. We are actively working to expand these types of relationships around the globe."
Sponsored Links by DQ Promote