Propel(x) announced on Thursday the formation of its Propel(x) Industry Council. According to the online angel investment platform, the new council consists of a group of industry thought leaders and influencers who will provide support and guidance for early and growth-stage science and technology startups. Members of the council include ARM Holdings, Bio-Rad Laboratories, Robert Bosch LLC, Chevron Technology Ventures, Schneider Electric, Simcere Pharmaceuticals and Merck Ventures BV, Amsterdam, The Netherlands, a subsidiary of Merck KGaA, Darmstadt, Germany (known as M Ventures in the United States).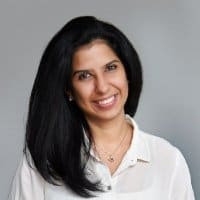 Propel(x) noted that the council will connect startups fundraising on its platform to well-established companies, who offer support ranging from mentorship and networking opportunities to developing customer relationships, accelerating product commercialization and distribution, and exploring potential investment opportunities. While sharing more details about the Propel(x) Industry Council, Swati Chaturvedi, founder and CEO of the platform, stated:
"Despite all the talk about the need for innovation, today less than .01% of the $53 Trillion in assets under management goes to early stage science and technology based companies. By connecting science and technology startups to investors and industry, we are out to change this equation. Our goal with the launch of Propel(x)'s Industry Council is to accelerate commercialization of innovation in these fields. We are teaming up with industry leaders to galvanize support for the most promising science and technology startups that have tremendous potential to be great businesses and benefit society. I welcome our industry council members and look forward to achieving great things together."
Lisheng Wang, co-founder of Propel(x), also commented:
"We are very excited to have a diverse first group of global technology leaders, not only from various industries, but also from different continents, join our Industry Council. Given the nature of our startups, connecting them with global industry leaders in their respective fields will help them gain early industry validation as well as global market perspectives. This creates a win-win situation since most leading technology corporates are also looking for cutting edge innovations in the relevant space."
Propel(x) added the council's members will have the opportunity to mentor promising startups and play a crucial role in bringing new ideas from concept to commercialization.