NextGen Crowdfunding announced on Thursday the third round winners of the Crowdfunding Video Awards (CVAs). As previously reported, the CVAs provides campaign organizers new ways to promote crowdfunding campaigns and products to backers as well as potential investors. Season one of the CVAs kicked off on January 25th, and it includes six live-streamed preliminary shows. The event will also culminate in a final show highlighting the best videos of the season from all six rounds as voted on by the public.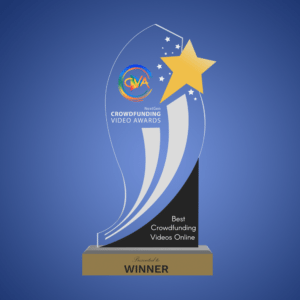 The winners from the third round of the CVAs are:
First place: FireFlies Audio – Truly wireless earbuds
Second place: TrapTap – Safer, ticket-free driving
Third place: The Field Company – Cast iron cookware, lighter and smoother
NextGen also announced the CVAs fourth round contestants, which are the following:
Ellison Eyewear: Highest quality eyewear with a social mission
Farm from a Box: Complete off-grid toolkit for tech-powered agriculture
Global Electric Transport: Creative and compact electric vehicles
Green Sense Farms: Country's largest commercial indoor vertical farm
Legion M: First Hollywood studio owned by fans
Nextrx: The rewarding membership network for a better patient experience
RaceYa: Teaching kids STEM through customizable radio-controlled cars
Starring Clara Bow: Claims to be the first-ever crowdfunded Broadway show
Whim: A dating app that sets you up on actual dates
Youngry: News, content, and e-commerce celebrating the entrepreneur lifestyle
Voting on round four contestants will end this evening at 9:00 p.m. PT. The round's winners will be announced during a live-streamed award show on March 22 at 3:00 p.m. PT / 6:00 p.m. ET.