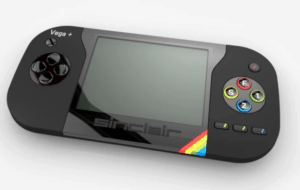 The Sinclair ZX Spectrum Vega Plus Console crowdfunding campaign on Indiegogo may win the award for most melodramatic campaign ever. From the delays to lawsuits and the inevitable demands for refunds – it's all here.
Launched in 2016, Retro Computers and Sir Clive Sinclair – a prominent British entrepreneur in the consumer electronics space, sought to crowdfund a handheld LCD game console with 1,000 games. The first production run Vega's were priced at £100. Retro had previously run a successful campaign on Indiegogo so they had some experience with the process. For the Vega Plus, backers kicked in £513,650 (about $625,000) expecting the device to ship last September.
The first major sign that the wheels had come off was an update several weeks ago stating that several directors of Retro Computers (RCL) had resigned. The creators said, at that time;
"…we wish to apologise to the people who have backed this campaign as this legal action placed the current management team in a position where they did not feel they could make any comment.  We are, however, delighted to say that the first units will ship after the 20th February 2017."
Of course, February 2017 arrived and the Vega Pluses did not.
Last week, RCL announced further delays as the aforementioned directors that had resigned in April (Paul Andrews and Chris Smith), had not handed over the technical assets needed to proceed;
"During what we had expected would be final testing of the product prior to the first shipment, we discovered that the software for three of the user features, which had been announced for the product, had not yet been implemented. We are taking immediate action to rectify this situation but realistically we now expect it to take a few weeks before we will be ready to ship the first units. This problem is part of the legacy that the company inherited when our former Managing Director, Paul Andrews, and our former Technical Director, Chris Smith, resigned on April 8th last year. In their letter of resignation they wrote:

"We will within 7 days of date of this notice hand over or deliver to the Company any and all assets, work in progress, tech and data currently in our possession and belonging to the company."

"Unfortunately the handover did not include any technical assets"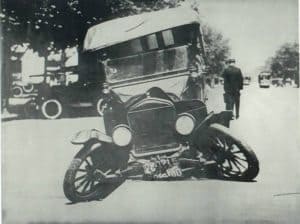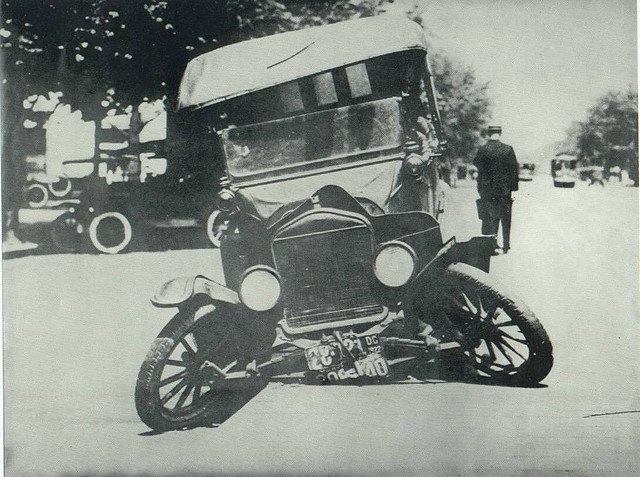 Then RCL lawyered up to tackle their former sales agent, Cornerstone Media International Ltd and its director and 99% owner Nicholas Malcolm Cooper.
Are you following all of this? There is more.
"During the course of this legal dispute Paul Andrews and Christopher Smith, both former Directors of Retro and each of them a 25% shareholder in Retro, attempted unsuccessfully, on more than one occasion, to prevent Retro from pursuing this legal action against Cornerstone, and actively supported Mr Cooper…"
Right.
Then last week, the BBC reported it RCL founder David Levy asked the media company not to report on the crowdfunding melodrama due to "credible threats" against RCL;
"Following a credible threat of violence against personnel of Retro Computers Limited, including threats made as recently as last night, we asked [technology desk editor] Leo Kelion and the BBC to refrain from publishing a story we believe to be factually inaccurate and might put people at risk of physical harm, alarm and distress," Retro Computers Limited founder. David Levy said in a statement on Wednesday."
From Bad to Weird.
Meanwhile, in crowdfunding comment alley on Indiegogo, a growing number of backers simply want their 100 quid back. And it is hard to blame them.

And what about Sir Clive Sinclair? I wonder how he feels about having his name associated with such a mudslinging campaign.

While RCL still intends on shipping the Vega Plus is this really worth enduring the drama and delays?

Sponsored Links by DQ Promote