Fintech startup and practice management platform for tax professionals, Canopy, announced on Monday it raised $20 million during a Series B funding round led by Pelion Venture Partners, with participation from existing investors New Enterprise Associates (NEA), EPIC Ventures, and Deep Fork Capital.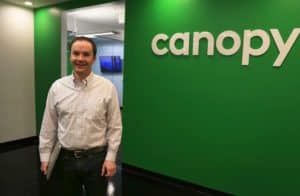 Canopy has grown by more than 20 times in the last year and considers itself one of the fastest growing fintech startups in the industry. Kurt Avarell, Canopy Founder and CEO, stated:
"Our vision is that tax professionals will be able to focus their time and energy on consulting their clients, rather than the repetitive busywork they are typically buried in. This funding makes it possible for us to tackle some of tax professionals' biggest pain points, and for their clients to get the experience they're looking for when they turn to a professional for help with their taxes."
Avarell also revealed that tax professionals are also turning to Canopy to combat the increasing popularity of do-it-yourself tax options:
"Modern tax professionals need to create an intuitive, transparent experience for their clients if they want to compete in today's market."
Speaking about Pelion Venture Partners investment, partner at the firm, Chad Packard, added:
"Canopy is tackling one of the biggest, most cumbersome problems in the tax industry. We're delighted to join in their mission to humanize the relationship between tax practitioner and client, as well as simplify the painful income tax process. Canopy is growing at an incredible pace. We're excited to see how they'll continue to improve the lives of tax practitioners and their clients across the country."
Canopy noted the Series B funding round brings its total funding to $30 million to date.