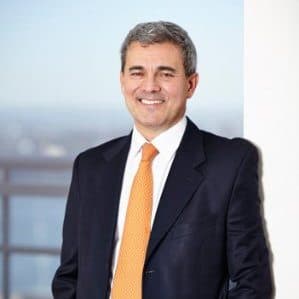 Vaughn Richtor, current ING Advisor and former CEO of ING Direct Australia and  Growth Countries Asia has joined the RateSetter board, according to news services. Richtor commented that P2P loan marketplaces have "the potential to introduce more competition in financial services" and ultimately benefit the end consumer.
"Vaughn's track record in building loan market share in Australia is unrivalled. His focus on customers, innovation, culture and leadership has positively transformed our financial system, and helped put more money in people's pockets," observed RateSetter CEO Daniel Foggo. "We welcome his contribution to the next phase of our evolution as we continue to grow Australia's leading retail and SMSF investor peer-to-peer loan marketplace. At ING Direct we changed customers' expectations of what a bank can offer and I see a similar opportunity for RateSetter to shake up the status quo, given the company's ability to offer great value services to customers, whether they are lending or borrowing."
In other platform news, RateSetter partnered with national mortgage aggregator Connective which aims to give accredited brokers access to their personal loan products and fortify RateSetter's ongoing focus on the broker channel to continue its growth in consumer and business lending. In addition, this past week RateSetter released updated performance statistics. According to the lending platform, a new set of fields on the performance by year means investors may now view the amount lent by year, which is broken down by lending type.