Payment as a service platform WePay announced on Thursday customers are now able to use Apple Pay and Android Pay on the web to generate more revenue for their websites.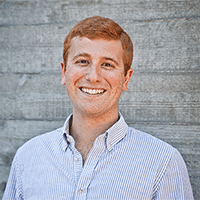 According to WePay, the launch of the Apple Pay and Android Pay products means platform customers can now pay for goods and services with just a single touch and the integrated methods address poor web experiences that cause difficulty for online payments. Bill Clerico, CEO of WePay, stated:
"Streamlining the mobile checkout experience is a huge opportunity as more and more people use their mobile devices for anything and everything, including their commerce. Removing the friction that exists today makes paying on mobile devices easier, delivering real value to our platform partners and the people that use them."
Customers may choose to pay with Apple Pay by using the Safari browser on iPhones, iPads, or MacBooks. Those who opt for Android Pay can pay using the Chrome browser on Android devices. Spencer Spinnell, Director of Business Development at Google, added:
"Integrating Android Pay and Payment Request API with WePay makes it easier for even more businesses of all sizes to offer their customers a simple, faster mobile web payment experience that drives conversions."
Apple Pay, Android Pay, and Payment Request API are now available to current and new WePay platform partners.