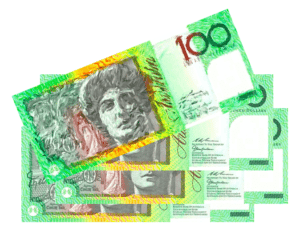 Earlier today we reported that the Australian Senate had approved crowdfunding legislation (Crowd-sourced funding) that will allow firms to raise up to A$5 million (about $3.9M USD) online. Fintech Australia, the industry's advocacy group embraced the approval as the bill will most likely soon become law. While Fintech Australia called the legislation a victory for issuers and investors they pointed out two shortcomings in the legislation.  First, there was an amendment added to alter a "cooling off period" from 48 hours to 5 days. This amendment allows investors the ability to rescind their investment 5 days after the commitment was made. This was an unwelcome inclusion according to Fintech Australia. Additionally, the crowdfunding legislation does not allow proprietary limited companies to raise money under the rules.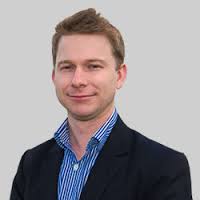 Equitise, co-founder Jonny Wilkinson explained;
"Our fundamental view is that there should be no cooling-off periods and the difference between two and five days is marginal. No other functioning market has cooling-off periods and it goes against equity crowdfunding be an open and lit market, with more time there is more chance it can be manipulated. We will work hard to monitor the market and do everything we can to run a fair and orderly process for investors and companies. The passing of the equity crowdfunding bill is a fantastic development for Australia's startup industry.  Equitise has been working for the past three years with the Government which will allow early stage capital markets in Australia to open up and equity crowdfunding to begin.
Equitise has been working with lots of companies and is going to be preparing some very exciting offers to launch as soon as ASIC has its framework in place and licensing begins following the six months royal assent of the bill. There's going to be huge demand. We've been approached by hundreds of companies over the past two years that we were unable to help and we're looking forward to working with all the suitable companies to use equity crowdfunding to harness the crowd.
The delay in the Australian bill forced us to expand into the [New Zealand] market where we have seen there's huge demand with lots of great companies being funded. With the ASX being one of the best early stage stock exchanges, we expect Australia as a larger and more developed early stage capital market, will see even greater take-up and more success than NZ.
We are continuing to work closely with Government and Treasury to come up with a framework for proprietary companies to access equity crowdfunding too and are excited by the future of the industry."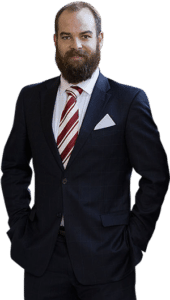 Jack Quigley CrowdFundUP CEO echoed Wilkinson's sentiment on the cooling off period and added that proprietary limited companies need to be allowed to use the crowdfunding rules. The proprietary limited structure is the most popular type of firm in Australian and widely used by smaller entities;
"We are are ecstatic that equity crowdfunding is about to become a reality in Australia. This represents 4 years of lobbying with governments and working with both sides of the house.

The delays mean that it has been so far a missed opportunity for Australia when equity crowdfunding market in the UK and US are already well on its way.
UK and US allows crowdfunding for all types of small companies and are learning and adapting from the industry and experience of investors. What the Australian government is trying to do is forecast everything which is not the best approach and as a result Australia will continue to lag behind on this front.
We believe that protection of retail investors is paramount, however the amendment to extend the cooling off period to 5 days instead of 2 days will not offer them any extra protection.
Because of the required level and care to operate a platform under the Australian financial services regime, it seems some what unnecessary to add another retail protection. ASIC is already highly regulated and moderated and has the suitable platforms to present true, factual information and representation of startups to investors.
In addition, while CrrowdfundUP advocates for proprietary limited companies to be included in this bill, CrowdfundUP wants to highlight that it is disappointed with the extreme level of inefficiencies demonstrated in the legislative process to make crowdfunding a reality in Australia
CrowdfundUP now supports the bill in the current format but the inclusion of proprietary limited companies in the bill will push out the establishment of an equity crowdfunding industry in Australia for another several years."
It has taken Australia years to enact legislation to facilitate investment crowdfunding. The bill as structured now appears to have broad-based support and apparently will be put to use rapidly by platforms and issuers.