LendInvest, an alternative property lender, has partnered with Merseyside Pension Fund to finance a loan secured against a development site in Canary Wharf. The £12 million deal was originated by LendInvest and syndicated with Merseyside Pension fund. The syndication was a first for the online lending platform. LendInvest said that Merseyside Pension Fund are equal partners on the deal and LendInvest will act as security trustee and loan servicer.
The deal was advised by CBRE Capital Advisors.  Merseyside Pension Fund has identified property debt as providing strong relative returns and has completed a number of direct property loans over the last 18 months. This specific loan was made to an established property development company to finance the purchase of a development site in London's Docklands. The borrower is seeking planning consent to build a 320 bedroom budget hotel and 199 residential units.
"We are delighted to be working with major public sector institutions like MPF which is something that we have built LendInvest to do successfully," said Rod Lockhart, Managing Director of LendInvest Capital. "Returns from short-term property debt are increasingly attractive to investors in this low-interest rate environment.  We look forward to making co-investments with MPF and other UK pension funds as a regular component of our funding mix."
Chris Shorrock of CBRE Capital Advisors, the Strategic Advisor to MPF, said they believe that property debt provided attractive relative returns compared to equity property investments;
"Having an allocation for debt funding in the property portfolio should assist us in outperforming the Fund's IPD Benchmark. We are pleased to have undertaken our first debt syndication with LendInvest and it demonstrates that alternative lenders and institutional investors can team up to achieve attractive returns for their investors," added Shorrock.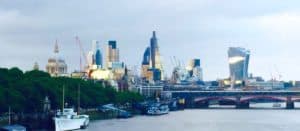 LendInvest has provided over £850 million of short-term project finance to UK landlords, investors and developers since 2008 and now manages over £385 million on behalf of private clients including individuals and institutions. This deal is one of LendInvest's largest loans to date and was described as marking the beginning of a strategy to provide larger loans to established borrowers investing in and developing property around the UK.

Sponsored Links by DQ Promote