---
On Monday, March 6, 2017, Congressman Patrick McHenry gave keynote remarks at the Lendit Conference in New York City. Among the themes of his speech, McHenry talked about the need for financial inclusion, citing a statistic that counties with less than 100,000 in population saw a decrease in small businesses. At the same time;
"financial innovation is at an inflection point [in the United States] – either we will lead the way over the next few years or get left behind […] But our policymakers aren't equipped today to regulate technological advances on certain industries. Whereas other countries are setting up platforms for virtual currency, our regulators are preoccupied with figuring out whether its legally classified as a commodity or currency." McHenry added "Legislators are so behind the curve in understanding how tech applies to regulations… And I know this as a legislator."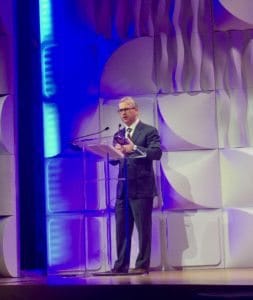 McHenry's Fintech priorities for 2017 include:
A bill requiring that the IRS build a platform for its 4506-T process, to allow instant income verification (which is largely a paper process today and takes a week to turn around).
A bill reinforcing the "valid when made" doctrine, to address the perceived uncertainty today around which state laws apply when a loan is originated by one party, and subsequently sold or otherwise assigned to another party. This bill is in response to the Madden v. Midland case, which the Supreme Court declined to review last summer and leaves legal uncertainty for many lenders.
Financial Services Innovation Act.
Crowdfund Insider also got a chance to catch up with Congressman McHenry at the conference, and asked him for updates on several pending issues:
Amy Wan: Many in the crowdfunding industry continue to be hopeful for an amendment to Regulation Crowdfunding. What's the progress on that?
Congressman McHenry: It's twofold—one is included in the broader financial services bill called the Financial Choice Act; two, we file standalone with bipartisan support, which obviously takes time and requires finding the right partners in all four corners—including House Democrat, Senate Democrat, House Republican and Senate Republican. If we can do that, then we can actually get things done and signed into law. This isn't about making a point—I've worked on this for the last 6.5-7 years, so we want to get it right.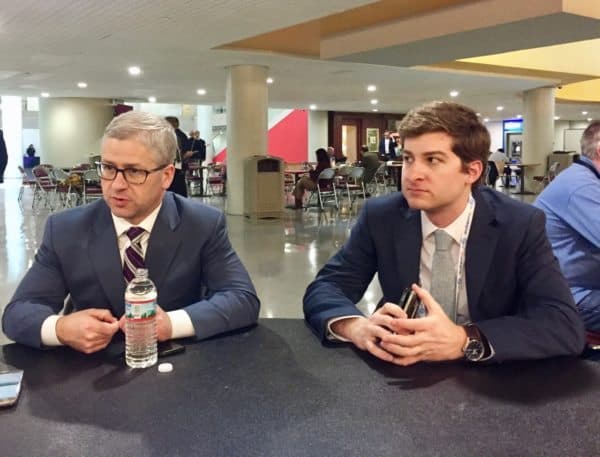 ---
Amy Wan: We heard that the cap for Regulation Crowdfunding might increase to $10 million. Do you think that might pass?
Congressman McHenry: We're trying.
Amy Wan: How about fintech under a Republican Congress and Trump administration? What's that going to look like?
Congressman McHenry: The President has yet to nominate a number of positions that are vital for regulatory financial products, so we'll wait and see. The changes of the last election have made more folks willing to participate in this discussion about financial innovation. A number of my Democratic colleagues are much more interested now, because they see the opportunity to get it across the finish line and a more favorable atmosphere for changes to financial services law. That's good. But it's also important to get regulators with the right mindset—with a tech-forward mindset. It's important that we convey that to those making decisions in the Trump administration our concerns and the opportunity as well.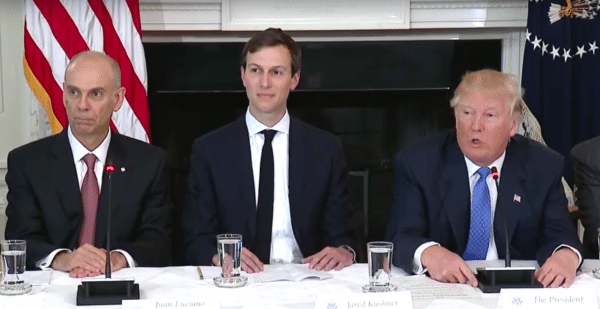 ---
Amy Wan: Is the Trump administration aware of all this yet, or are they too far behind the in getting people in the right spot?
Congressman McHenry: They're staffing up the right way at the White House— the right decision makers. In terms of Jared Kushner's and Gary Cohn's teams, the White House is doing the right thing in staffing up around financial regulation. It's my understanding that Jared Kushner will have someone expressly on the innovation beat, and that is a meaningful statement in having a significant White House staffer devoted to innovation. That, combined with the two people engaged on financial services law on Gary Cohn's team, represents very good hires—very smart capable hires for any White House.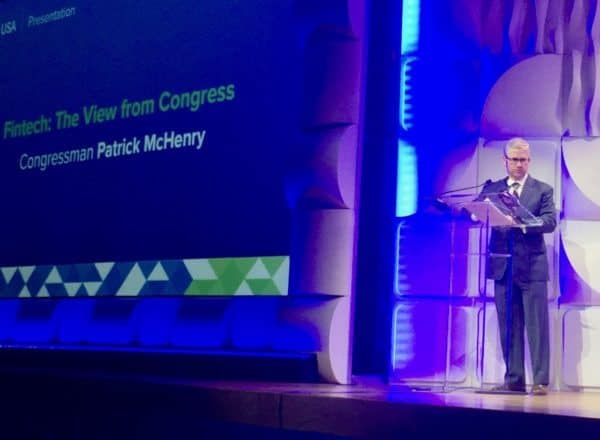 ---
Amy Wan: Tell us more about the Financial Services Innovation Act that you've proposed.
Congressman McHenry: The Financial Services Innovation Act is really about regulators having an open door for technology and innovation, and all the regulators being required to have a financial innovation office, reposition their assets around innovation, and convey to the world that they're open for business. And the other change would get them the opportunity to beta test in a sustained permanent way new types of regulation, new openings for innovation, and the measurement tools to ensure that the ideals are being met—backed up with facts and data.
Amy Wan: In terms of how you hope that might impact small business, any comment there?
Congressman McHenry: Technology is making it so much easier for the small businessperson to grow. The opportunity is there. The numbers have stagnated though, so I think this will really be the boost small business folks need and will make things even more competitive in a fairly competitive marketplace. I want small business people to have so many capital choices that enables them to make the decision for themselves, but have so much competition that the cost of capital is not a barrier to grow and expand. Then it becomes talent, ideas, delivery, and everything else.
Amy Wan: Acting SEC Chairman Piwowar has spoken recently on the need to expand the definition of 'accredited investor.' Any updates on that front?
Congressman McHenry: No updates, but the Acting Chairman has the right mindset around this. Changing the definition of 'accredited investor' is something I pushed very hard five years ago, and once I understood that the staff mindset of the SEC was to limit it and not expand it, [I realized that] it was not the right time to do that. Pinowar has the right mindset around making opportunity greater and allowing people to qualify in. Ten years ago, Ben Bernanke, Chairman of the Federal Reserve, wouldn't qualify as an accredited investor, but he certainly had great acumen and capacity. But under these wonky definitions, certain investment opportunities were closed off to him. Most members of the SEC over the last 20-30 years haven't qualified either. So, I think we have to update the definition. It's a rational thing to do. Directionally, Congress wants this to expand, not to contract. We want a wider group to be able to participate in private offerings.
Amy Wan: What are your fintech legislative priorities for this year, aside from the three bills you mentioned in your speech. Are those three in committee now?
Congressman McHenry: I've got 5 bills—the three I mentioned previously (in the keynote) plus the Fix Crowdfunding Act and Angel's bill (H.R. 1219) that we filed last week.
Congressman McHenry is Deputy Whip and has served in Congress for 13 years. He has been working on Fintech legislation, including the JOBS Act, for much of his time in Congress.
---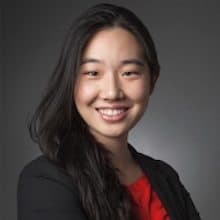 Amy Wan, Esq.CIPP/US, is a Senior Contributor to Crowdfund Insider.  Amy is a Partner at Trowbridge Sidoti LLP (CrowdfundingLawyers.net) where she practices crowdfunding and syndication law. Formerly, she was General Counsel at Patch of Land, a real estate marketplace lending platform. While there, Amy pioneered the industry's first payment dependent note that is secured pursuant to an indenture trustee and designed to be bankruptcy remote, and advised the company on its Series A funding round. In recognition her work at Patch, she was named as a Finalist for the Corporate Counsel of the Year Award 2015 by LA Business Journal. Amy also brings extensive experience in legal innovation and rethinking the delivery of legal services. She is the founder and co-organizer of Legal Hackers LA, and was named one of ten women to watch in legal technology by the American Bar Association Journal in 2014.

Sponsored