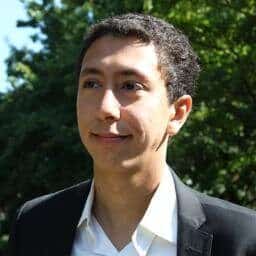 France is continuing to press the charm campaign to woo UK Fintech firms to cross the channel and set up shop in a proper EU country. As Brexit negotiations are being queued up to set European divorce proceedings in action, Othman Nasrou, the Vice President of International Relations and Tourism for Ile de France, is chatting up UK Fintech firms, banks, and potential investors. This is not the first time the French have come calling on their British neighbors and it won't be the last.
Thank you Simon Horner from @CityOfLondon for your warm welcome and interesting discussion about London #fintechspic.twitter.com/yaILXg72xr

— Othman Nasrou (@othmannasrou) March 20, 2017
À Londres pour 48h de rencontres avec des acteurs économiques #fintech, des banques et des investisseurs potentiels #attractivité

— Othman Nasrou (@othmannasrou) March 20, 2017
Great business day with @othmannasrou in #London. #investparisregion #chooseparisregion @ParisRegion #EconDev https://t.co/aneMi7zLVt

— Christophe Decloux (@christophedecl) March 20, 2017
The UK has held on tightly to the Fintech crown. The fact their unique position as a global financial center, combined with a regulatory approach that to date has been quite welcoming of financial entrepreneurs, has defined a global standard. The British innovation ecosystem has become the envy of many countries around the world beyond just France and Germany. With Article 50 poised to kick off next week, Brexit reality is getting closer. But even if everything goes as scheduled, the UK should separate from the EU two years from now. This gives the French plenty of time to whisper in the ears of disruptive financial firms just as it gives the Brits more time to buttress the allure of London.  All the while Singapore and Hong Kong are launching Fintech incubators and accelerators while opening their doors to entrepreneurial financial firms.