Online lending platform OnDeck (NYSE: ONDK) announced on Monday former Morgan Stanley COO, Jim Rosenthal, is set to join its board of director. This appointment will go into effect on April 3rd.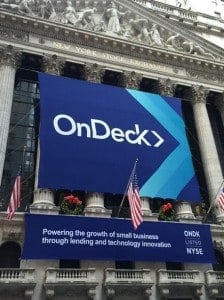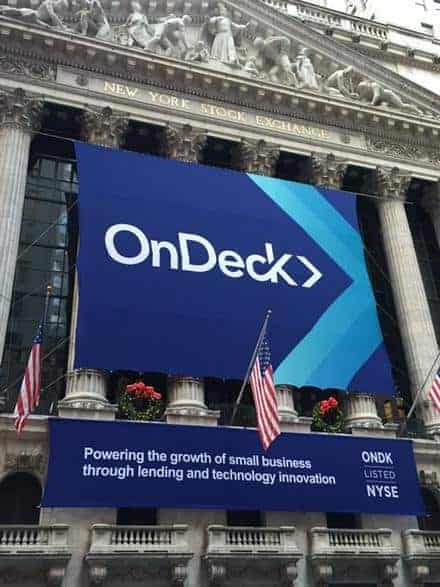 OnDeck reported during his tenure at Morgan Stanley, Rosenthal served in various roles, including COO, chairman, and CEO. Prior to joining Morgan Stanley, Rosenthal served as CFO for global real estate company, Tishman Speyer and he held the position as head of corporate strategy at Lehman Brothers. He has more than two decades of experience across a wide spectrum of financial services. Speaking about Rosenthal's appointment, Noah Breslow, CEO of OnDeck, stated:
"We are thrilled to have an experienced financial leader like Jim Rosenthal joining our board. Jim is a supremely talented executive whose vision contributed greatly to the success of Morgan Stanley and other organizations. His experience as an innovator at the intersection of technology and financial services, combined with his comprehensive knowledge of financial institutions, will add great value to OnDeck as we build on our leadership as the nation's largest online lender to small businesses."
Rosenthal also commented;
"This is an exciting time to be joining OnDeck's board of directors. As the nation's largest online lender to small businesses, OnDeck is a proven innovator in providing capital to Main Street. I am enthusiastic about being part of the next phase of the company's execution of its long-term growth strategy."
OnDeck added that Rosenthal's appointment will expand its board to nine director, eight of whom are independent. He will be a member of the lender's Compensation and Risk Management Committees.