On Monday, Johnson & Johnson, along with partners CI&T and R/GA, announced crowdfunding platform for public health projects, CaringCrowd, received the SXSW Interactive Innovation People's Choice Award at the 20th annual SXSW Interactive Innovation Awards. CI&T and R/GA reportedly collaborated on the interactive and design work.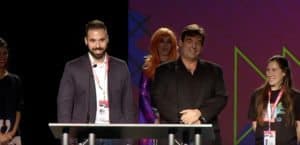 CaringCrowd is described as a crowdfunding platform built to support public health initiatives in communities worldwide. Johnson & Johnson and collaborators claimed that CaringCrowd unites users in its mission to crowdfund for global public health projects and empowers passionate people to change the lives of vulnerable communities worldwide.
Bruno Guicardi, President of CI&T, stated:
"It is an immense honor for our collaboration and strategic partnership with Johnson & Johnson CaringCrowd to be recognized by the SXSW Interactive community and especially with the People's Choice Award. A recognition from our fellow innovators means the world to us and it continues to validate our commitment to strategizing, designing and delivering top-notch advanced technology solutions to help our partners achieve their vision."
Derek Fetzer, Director of CaringCrowd at Johnson & Johnson, also commented:
"I thank the SXSW community for choosing CaringCrowd for this award. It is gratifying to know that this crowd cares and wants to see technology deployed to serve fundamental health needs around the world. I also thank the innovative teams at CI&T and R/GA for designing and delivering an exceptional platform, which provides a seamless user experience and allows the user to focus on global public health efforts."
CaringCrowd was also nominated in the Responsive Design Category for outstanding digital design and excellence in terms of content, aesthetics, and functionality.