Global innovation platform Plug and Play announced on Thursday its largest cohort to date. It is now running nine of their programs simultaneously with 175 startups being dispersed across the following innovation platforms: Brand & Retail, Fintech, Food & Beverage, Health & Wellness, Insurtech, Internet of Things, Mobility, New Materials & Packaging, and Travel & Hospitality. The organization reported that it reviewed more than 8,500 startups to discover the 175 selected companies that are matched to the nine industry-specific platforms.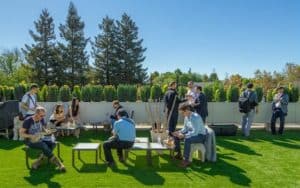 According to Plug and Play, each 12-week program includes business development, investment pitches, and extensive networking with the organization's corporate partners, VCs, and mentors.
"Every year, we review 5,000 startups, invest in over 160, and run industry-specific accelerator programs to help you grow as fast as possible. Within the programs, we connect our 150 corporate partners to the startups that are directly impacting their space. These introductions help both parties thrive together through investments, pilots, and acquisitions. By seeing which startups work with our partners well, we recognize the companies worth investing in alongside our 180 leading Silicon Valley VC partners. Match that with more than 365 networking events per year, office space on demand, and corporate introductions, we have created the ultimate startup ecosystem."

Also speaking about the programs, Saeed Amidi, founder and CEO of Plug and Play, stated:
"We look forward to the arrival of brilliant minds to our headquarters. We foresee our corporate partners more involved than ever. The startups can expect to run more pilots, diversify their business offerings, and raise additional funding to build their dream."
Startups will graduate from the programs June 6-8th at Plug and Play's Summer Summit in Sunnyvale, California. To see the full list of the 175 startups joining Plug and Play's programs, click here.