Follow-up film from the creators of ABCs of Death series, The Field Guide of Evil, successfully oversubscribed through Indiegogo/Microventures' equity crowdfunding platform.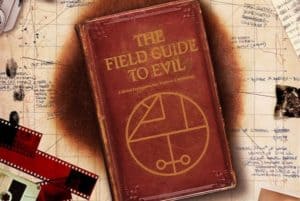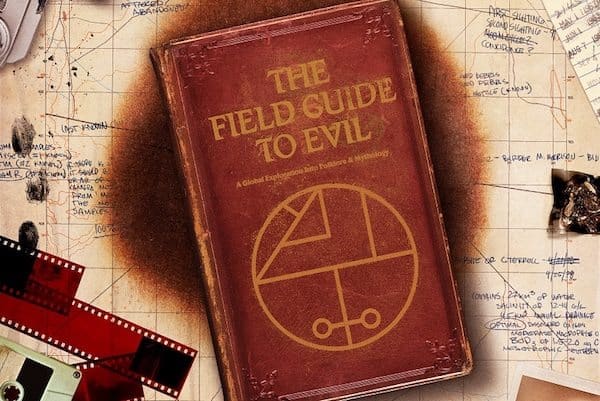 The Field Guide to Evil is noted to be a brand-new anthology, a feature-length film that will be directed by Veronika Franz and Severin Fiala (Goodnight Mommy), Peter Strickland (The Duke of Burgundy), Agnieszka Smoczynska (The Lure), Katrin Gebbe (Nothing Bad Can Happen), Can Evrenol (Baskin), Calvin Reeder (The Rambler), Ashim Ahluwalia (Miss Lovely), and Yannis Veslemes (Norway). Its synopsis reads:
"They are known as myths, lore, and folktales. Created to give logic to mankind's darkest fears, these stories laid the foundation for what we now know as the horror genre. We're going to be exploring the strange tales from all over the globe. Each filmmaker will be making a short about a myth from their country and it will all stitch together in a feature film."
Speaking about its financial and distribution schedules, the film's team stated:
"The first two ABCs of Death films were bold and ambitious in vision but followed a simple formula. The films were financed on low budgets but were produced with strong filmmaking talent with a clever marketing campaign alongside some savvy public relations. The ABCs of Death films were distributed and sold around the world by Magnolia Pictures. In the U.S. and Canada, the features had a limited release in independent theaters, including through the Alamo Drafthouse chain. The series has done well in digital and broadcast distribution, generating over $2,700,000 in gross receipts to date.
"The Field Guide To Evil will be taken to major film festivals and markets to sell for global distribution and will also be backstopped by Drafthouse Films. Drafthouse Films, the film distribution arm of the Alamo Drafthouse Cinema, distributes films theatrically, through home video, video-on-demand (VOD), and direct-to-consumer platforms. The Alamo Drafthouse is a growing entertainment lifestyle brand, which, along with the Alamo Drafthouse Cinemas, includes Mondo, the collectible art boutique; Fantastic Fest, the largest international genre film festival in the U.S.; and the pop culture website Badass Digest. Since its debut in 2010, Drafthouse Films has released 36 films, including Bullhead, which was nominated for the Best Foreign Language Oscar in 2012, and The Act of Killing, which earned the strongest box office opening for a documentary in 2013."
Funds from the equity crowdfunding campaign will be used for various filmmaking items, which includes 
director fees, picture post, contingency, sound post, composer, post supervisor, and finance/E&0/legal.
Have a crowdfunding offering you'd like to share? Submit an offering for consideration using our Submit a Tip form and we may share it on our site!