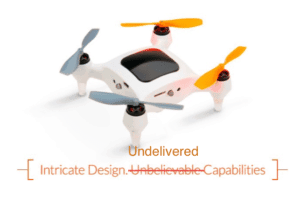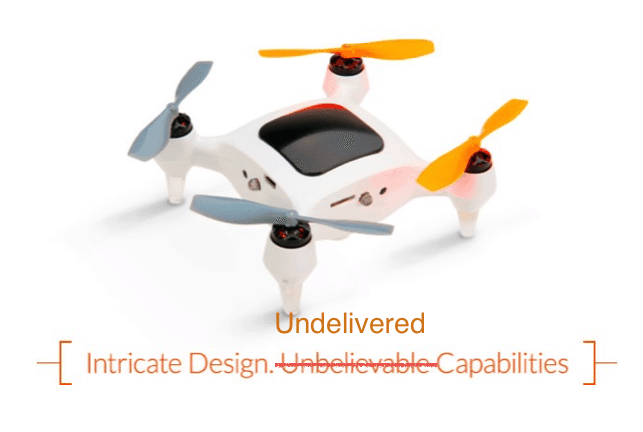 ONAGOFly, a top-twenty Indiegogo crowdfunding campaign and the 2nd most funded drone project ever on the platform, has been hit with a class action lawsuit filed in United States District Court in California on March 27, 2017. The lawsuit was filed by Allan Black, Christopher Jones, Roger Watts, and Robert Matos Rivera, individually and on behalf of all others impacted by the rewards-crowdfunded project.
ONAGOFly raised over $3.5 million in 2016 supported by more than 17,000 backers on Indiegogo. As with many rewards based or presale projects, the creators struggled to deliver on commitments to backers. ONAGOFly was described as a  "Smart Nano Drone" and a "Palm-Sized Drone With GPS Auto-Follow and High Res Video Camera to Take Better Photos." While some backers received the drones many complained that ONAGOFly failed to live up to its promises.
The defendants listed in the case include: Shenzen Sunshine Technology Development, LTD, Acumen Robot Intelligence, Inc., Sam Tsu, D/B/A ONAGOFLY, and DOES 1-100.  The plaintiffs called the ONAGOFly creator's acts, "fraudulent, deceptive and illegal."
The court filing itemized the alleged shortcomins of the crowdfunded drone, including:
The Onagofly drone contains a 15 Megapixel Sony camera. Instead, the camera in the drone is of a significantly lower resolution than promised.
The Onagofly drone has a 800 mAh or even a 1000 mAh battery. It does not. The battery is less powerful than promised and will not hold a sufficient charge.
The Onagofly drone does not have or maintain the stability or control in the air which is promised, and the propellers are ofpoor quality and break easily.
The GPS applications touted in Onagofly's marketing materials do not work; the drone fails to orient itself or follow the user as promised.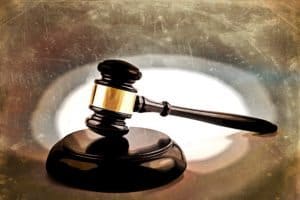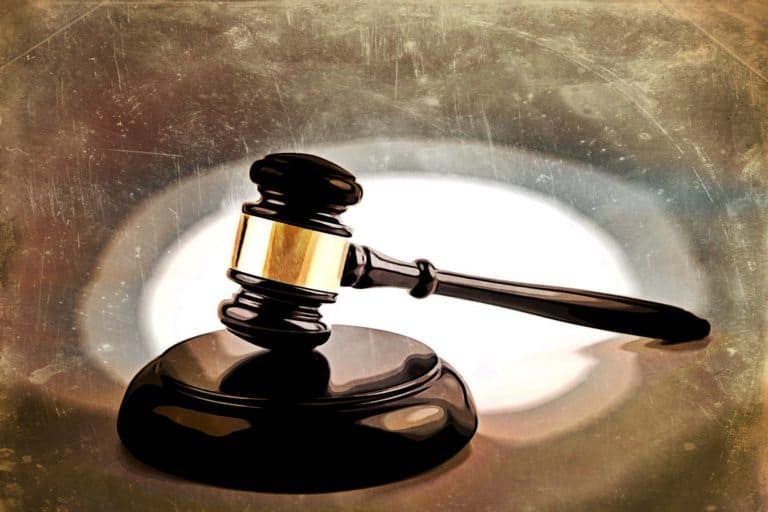 Crowdfund Insider wrote about the project last August as complaints arose regarding the product. One jilted backer even created a website dedicated to the project called OnagoLIES that documented the rise and fall of ONAGOFly.

This is an interesting lawsuit to watch as there have been many crowdfunded projects that have failed to deliver or simply shipped a product that was utter crap. Failed campaigns have undermined the entire rewards based crowdfunding industry as burned backers have started to avoid supporting projects. Many backers have learned it is better to wait for a product to show up on Amazon instead of taking the risk of losing their money.

Launching a class action lawsuit is no small undertaking. One would expect the plaintiffs to believe they have a decent chance of receiving financial compensation for the ONAGOFly drone project.

[scribd id=343543150 key=key-IwSqqp47GMuBsN2sHvUE mode=scroll]

Have a crowdfunding offering you'd like to share? Submit an offering for consideration using our Submit a Tip form and we may share it on our site!

Sponsored