Boao Forum for Asia Annual Conference Highlights Fintech: How will it Change Finance?
Related: Boao Forum for Asia publishes "2016 Fintech Report"
The four-day Boao Forum for Asia (BFA) Annual Conference 2017, themed with "Globalization & Free Trade: The Asian Perspectives", was held from March 23 to 26 in Boao, Hainan. It aims to promote and deepen the economic exchange, coordination, and cooperation within Asia and between Asia and other parts of the world. Fintech has remained a primary focus of BFA for four successive years.
On March 23, the Sub-Forum Session was held to discuss the development of Fintech in Asia.
Highlights of the Sub-Forum Session:
The financial industry has entered the era of financial digitalization, and behind the development of Fintech is a profound technological revolution.

China's Fintech development has entered the 2.0 Era, which is featured of a more in-depth use of data. With the increase in data and lower cost of digital computing, data can significantly improve the efficiency in services and operations. Fintech enterprises should take data as the basis and technology as the means to provide services for traditional financial institutions and help them increase efficiency, reduce cost and increase revenues.

Fintech should respect the nature of finance, follow the law of financial activities, make good preparations in risk pricing and stick to the bottom line of risk prevention.

Fintech should contribute to the real economy. Achieving the goal of financial inclusion by using advanced digital technology will become a reality.

With the wide application of fintech, problems related to privacy, digital security and other issues begin to surface. The Fintech industry should intensify regulation and supervision and improve the financial supervision system.
Boao Forum for Asia Annual Conference Summary (Chinese version)
Boao Forum for Asia Annual Conference Summary (English version)
(Source: boaoforum.org)
Alibaba's Finance Arm to Launch B2C Platform Caifu Hao in June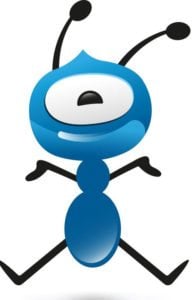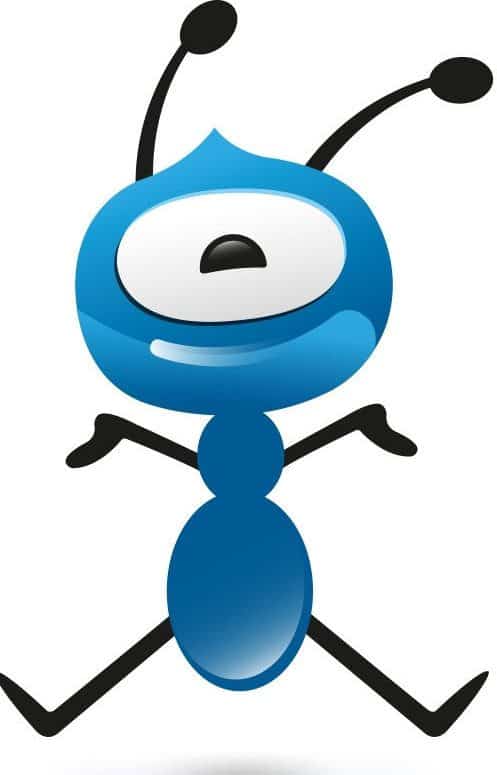 On March 21, Ant Fortune, the investing app of Ant Financial Services Group (Alibaba Group's finance affiliate), unveiled a B2C platform "Caifu Hao", which would allow third-party financial institutions to set up shops inside the app.
Caifu Hao currently works as a platform that features and sells selected financial products from sister companies or third-party financial institutions. With Caifu Hao, Ant Fortune will provide data analysis service and customer relation management tools for the institutions, which helps them to develop customized sales and marketing strategies.
The app will be officially launched in June, and the first batch of fund companies on the platform includes Bosera Funds, Aegon-Industrial Fund, TianHong Asset Management, China Southern Asset Management and CCB Principal Asset Management. Later, it will open to other financial institutions including banks, insurance companies, and securities firms.
At the media conference, Ant Financial announced it would transform its strategic positioning to Techfin. The company would focus on tech (technology) and leave fin (financial) to financial institutions. (Source: Technode)
Tencent Annual Report: Daily Transaction Volume of WeChat Payments Exceeds 600 million

On March 22, Tencent released its unaudited financial results for the fourth quarter and full year of 2016.
For the past year, Tencent saw significant growth in net revenue and net income compared to the same period in 2015.
Over the last year, the number of monthly active users of WeChat reached 889 million, and the daily transaction volumes of WeChat payment also exceeded 600 million.
According to the report, smartphone-games business, sales of digital content, mobile payment and social advertising business became the key factors to promote the growth of Tencent's revenue in 2016. (Source: 01caijing)
Alibaba, ZTE, China Unicom and MIIT Team up on Blockchain of Things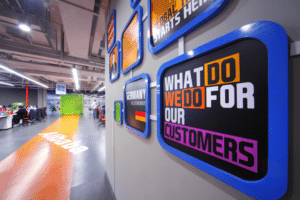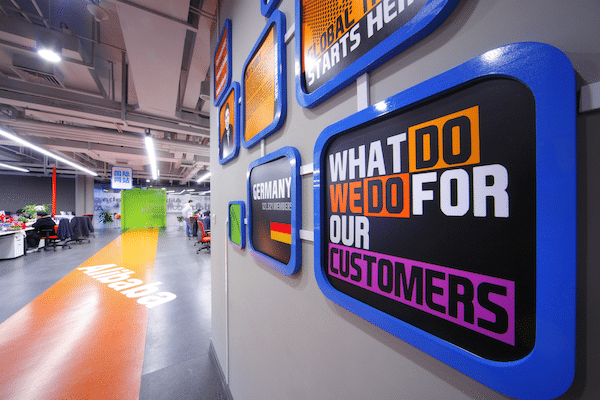 Chinese e-commerce giant Alibaba Group, multinational telecom ZTE, China Unicom and China's Ministry of Industry and Information Technology (MIIT) are working together to test blockchain applications for the Internet of Thing (IoT).
According to International Telecommunications Union (ITU), those companies contacted with ITU recently to solicit professional opinions towards the development of Blockchain of Things, and they intended to use blockchain technology to clear away the obstacles facing by IoT, as high costs of connection, network vulnerabilities and low scalability.
Blockchain technology can be used in tracking billions of connected devices, enabling the processing of transactions and coordination between devices, allowing for significant savings to IoT industry manufacturers. This decentralized approach would eliminate single points of failure, creating a more resilient ecosystem for devices to run on. (Source: Sohu)
JD Finance Launches Blockchain System for Asset-backed Securitization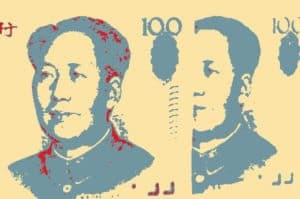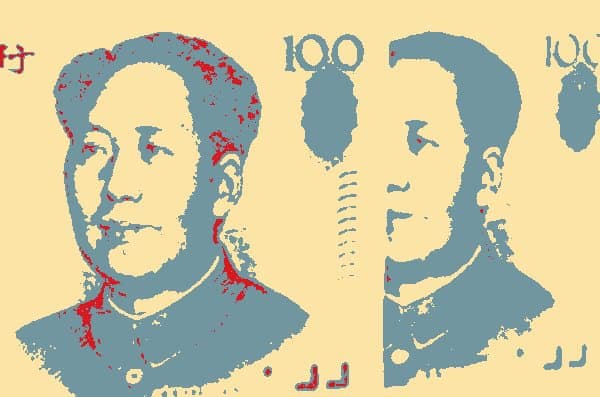 On March 21, JD Finance announced to launch the blockchain based assets management system, which would be operated within JD Finance's Assets Cloud Factory. With the aid of the system, consumer finance companies were first to settle in the Assets Cloud Factory. 
The establishment of blockchain system is a significant attempt which applies blockchain technology to conduct asset-backed securitization (ABS) in China. JD Finance claims that JD and consumer finance companies will jointly take charge of every step of ABS including risk management, securities purchase, underwriting and other parts.
Last September, JD Financial introduced a cloud platform for asset-backed securitization, which provides financial institutions with three categories of services:infrastructure services, intermediate services and multi-level fund investment business. (Source: tech.sina)
InsurTech Company Xiaoyusan raises RMB 100 Million in Series B funding

On March 20, InsurTech Company Xiaoyusan, founded by Tencent, closed on RMB 100 million in Series B funding led by Matrix Partners and Tasly Capital. Its first two rounds of financing were led by Sequoia Capital and AV Capital. 
Xu Han, chairman of Xiaoyusan, said that the financing would mainly be used for team expansion, technology R&D, product upgrades and customer service improvements. In particular, he stressed that the company would increase investment in research and development on artificial intelligence, blockchain, and big data mining technology.
Established in January 2015, Xiaoyusan is the first InsurTech platform in China specializing in special offers of insurance products. It applies big data technology to ferret out customer needs so as to provide customized insurance products for different people.
Since its establishment, Xiaoyusan has reached strategic cooperations with Ping An, China Life, PICC, Sunshine Insurance Group and other insurance giants, and the number of customers have exceeded 3 million. (Source: Tmtpost)
Shenzhen Issues the First Special Policy of Fintech Development in China
Last week, Futian District of Shenzhen released a report named "Opinions on Promoting Fintech Development and Innovation in Futian District", which made Shenzhen the first local government to issue a special policy for Fintech development in China.
The special policy focused on six aspects:
Developing Futian District into an international Fintech center within 5 years.

Improving infrastructure across the district and promoting coordinated Fintech development.

Providing policy safeguard and enlarging government prop dynamics.

Creating a good developing environment for Fintech industry.

Setting up Fintech risk prevention system.

Establishing regulatory frameworks and protecting consumers' interests.
(Source: Sohu)
Postal Savings Bank of China and MIIT Partner to Build 600 Small Branches in the next 5 years
On March 27, Postal Savings Bank of China and China's Ministry of Industry and Information Technology (MIIT) reached a strategic cooperation agreement on SME financial services.
According to the agreement, MIIT would support Postal Savings Bank in the building of 600 small branches. Previously, MIIT had released a "development plan of SMEs (2016-2020)", and the companies which were involved in the plan may obtain RMB 500 billion credit from Postal Savings Bank. (Source: 01caijing)
---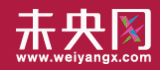 WeiyangX is the most influential website focusing on fintech in China. The site covers the latest news, industry data analysis, business practices, and in-depth fintech cases in fintech. WeiyangX is incubated by Fintech Lab. Founded by Tsinghua University's People's Bank of China (PBC) School of Finance in 2012, the Fintech Lab is the first and leading research entity dedicated to leading best practices, promoting interdisciplinary innovation, and encouraging entrepreneurship in the field of fintech through scientific research and innovative project incubation.

Sponsored Links by DQ Promote