Just a few months after announcing Zopa is creating the next generation challenger bank at AltFi Europe, CEO of the peer-to-peer lending platform, Jaidev Janaradana, revealed more details about the bank's creation at the AltFi Europe Summit last month.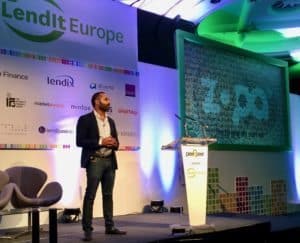 While sharing details about the bank progress, Janardana stated:
"Over the last 12 years, we've built a profitable, scalable, and viable business. A business which in the first quarter of 2017 will lend about £250m to UK consumers, has an excellent track record of prudently managing risk, and originates high quality loans seamlessly online. This is essential to a successful banking business, but we know that's not enough. Legacy technology and poor customer service has disappointed consumers. That's why we've seen a wave of start-up banks emerge, with greater focus on delivering a high quality customer experience through technology. This is what Zopa does in the peer-to-peer investment and loans space. Customer focus is embedded in the business, and our tribe structure embodies the agile approach that allows us to deliver technological innovation at speed. We're uniquely placed to make the next generation bank a leader in consumer finance combining our customer-centric culture, agile technology and data excellence with a track record of loan origination and risk management. No other provider has this combination of attributes."
Jaidev noted that along with the bank, Zopa will be expanding its customer offering as well. He and his team are planning to offer FSCS-protected deposit accounts for savers, P2P investments, including IF ISAs for investors, and personal loans, car finance, and credit cards for people looking to borrow. He also explained that the Zopa crew have actively chosen not to launch a current account because we believe that Open Banking will significantly weaken a customer's relationship with their current account.
"We see a world where customers will care more about how their current account interacts with other financial products rather than who their provider is – much like how consumers are agnostic about whether their credit card is from MasterCard or Visa."
He went on to add:
"Launching a bank and a broader range of products for our customers will be a natural extension of our aim to offer consumers even more choice and our vision to make Zopa the best place for money. When we launched twelve years ago we did so with the intention making money simple and fair for consumers. We wanted to provide consumers with better value and service – whether through our personal loans or our range of peer-to-peer investment products. We're in a good position to do the same thing in the retail banking sector, bringing our customer focus and agility to even more people in the UK."
Janardana previously explained that the regulatory application process should take about 15-24 months. Existing Zopa customers will be given the first glance and opportunity to try their new products.