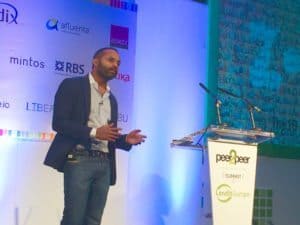 Zopa, the grande dame of peer to peer lending, has revealed its intent to launch a "next generation" challenger bank. Zopa CEO Jaidev Janardana stated they have created a scalable, profitable business yet they had only begun;
"Launching a bank, to sit alongside our existing peer-to-peer business, should allow us to create new and innovative savings and borrowing products. At launch, Zopa will offer FSCS protected deposit accounts to savers and overdraft alternatives to borrowers."
Since Zopa launched its peer to peer lending platform, over £1.8 billion in loans have been facilitated generating more than £75 million for investors.  Zopa will continue to offer P2P lending alongside their forthcoming bank. The strategic push should "offer consumers even more choice".
Janardana  said the regulatory application process should take about 15-24 months. Existing Zopa customers will be given the first glance and opportunity to try their new products.
Janardana stated;
"We believe we are uniquely placed to re-define what people should be able to expect from personal finance products in the 21st century. Over the last 11 years, we have built an innovative, profitable and well-managed business. We have proven that we can deliver great value to borrowers and investors whilst prudently managing credit risk. Our ability to originate quality loans seamlessly online and meet our risk expectations is unmatched. No new bank has the track record we've built, and no incumbent bank has the digital expertise to deliver products the way we do."
Zopa also said that October was a record month having originated over £75 million in loans.  Zopa said earlier it had reached profitability in September.