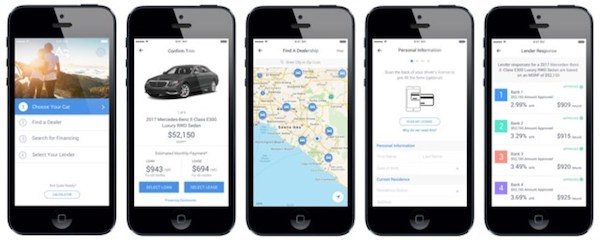 Fintech firm AutoGravity announced on Monday that its data revealed that more than 250,000 shoppers and 1,400 dealers have downloaded its iOS and Android apps for car shopping and financing. While sharing details about the company's recent data results, Serge Vartanov, co-founder and chief marketing officer of AutoGravity, stated:
"This newly released data confirms that there's growing demand for a consumer-friendly, mobile-first car shopping experience. Dealers and lenders understand the changing needs of consumers and have partnered with AutoGravity to empower shoppers with transparency, convenience and choice."
AutoGravity also reported that since it's launch in 2016, its platform has achieved a significant growth in the U.S. and has secured partnerships with various automotive lenders. Aleks Bogoeski, co-founder and VP of Dealer Network at AutoGravity, noted:
"The momentum we see at AutoGravity underscores how eager dealerships are to embrace new technology and thrive in the digital age. Rapid growth in our dealer network provides even more options to car shoppers turning to AutoGravity. By empowering our users, AutoGravity gives partner dealers unparalleled exposure to ready-to-buy customers. We built a solution where everyone wins."
The company also added its data revealed the following:
New cars remain popular with boomers: AutoGravity data shows two-thirds of car shoppers ages 50+ who pursue financing do so for new vehicles. In contrast, only half of AutoGravity car shoppers ages 18 to 25 who pursue financing do so for new vehicles
Japanese brands perform in

California: 

Japanese economy and luxury car brands are more searched relative to American brands in

California

(as compared to the US overall)
Economy cars continue to be a popular choice:  Economy brands rank in the top four most searched for vehicles across the US – luxury car brands round out the top seven
Millennials more cost sensitive than Gen X: Among car shoppers seeking financing on AutoGravity, millennials look to borrow ~15% less (finance amount requested) and seek to contribute ~25% less (cash down payment) relative to car shoppers ages 36 and over
AutoGravity now offers car buyers across the United States the ability to obtain up to four personalized finance offers on the vehicle of their choice – on average in under 10 minutes. The company has raised $50 million in venture funding – the most recent round coming this past October.