Peer-to-peer invoice finance platform, MarketInvoice, announced on Monday it has appointed Shaun Alexander as it's new Head of Risk. This news comes less than a month after the online lender appointed Zopa's co-founder, Giles Andrews, as a new chairman.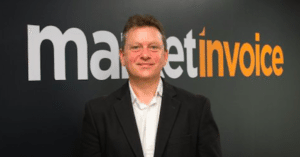 Sharing details about Alexander's appointment, MarketInvoice revealed:
"We are delighted to announce that Shaun Alexander will be joining the MarketInvoice team as Head of Risk. He is a highly regarded senior management level professional with over 30 years' experience in retail and corporate banking, namely at Barclays and Santander, where he led teams focusing on asset-based lending and business finance. Shaun began his career at Barclays in 1984 where, over a 22-year tenure, he worked across various credit risk roles responsible for the development and implementation of lending strategy and policy for corporate and SME portfolios ranging £2.5bn to £90bn. He was promoted to Head of Credit for SMEs in 2004 before moving to Oliver Wyman in 2007. As Head of Credit there, he set up the credit underwriting function for a new business venture with Deutsche Bank lending to UK SME businesses. In 2008, Shaun joined Banco Santander becoming the Head of Risk for Asset-Based Lending to manage credit risk across the invoice finance and asset finance product range."
Alexander also commented:
"For too long, as I have witnessed first-hand, the status quo in risk management has gone unchallenged. Much more can be done with the available technology to drive and enhance the quality and speed of risk decisions for UK businesses. MarketInvoice is not only challenging but driving the change in fintech to deliver a best-in-class risk function in business finance. I will look to adopt the latest technology in evolving our risk models and credit management to achieve MarketInvoice's ambitions."
Ilya Kondrashov, COO and co-founder of MarketInvoice, went on to note:
"We have been steadily strengthening our management team over the past 12 months and Shaun's addition enhances our team further. He brings over 30 years of experience from the conventional lending institutions. Shaun understands the business finance needs of companies of all sizes. As we grow, in handling the scale and volume of interest in the business, it is imperative that we have the resources to deliver on our customer promise whilst delivering the highest quality risk tools. As such, adopting the latest technology is key to driving success."
MarketInvoice added that Alexander will work directly Kondrashov in formulating the risk management strategy and improving credit scoring systems and risk policies on its platform.