Financial service software provider Misys announced on Wednesday it has appointed Natalie Gammon as its new Chief Information Officer. The company stated that Gammon will be taking on the responsibility of managing its global infrastructure and technology operations, which includes all business applications and support services, as well as the data centers and overall information security.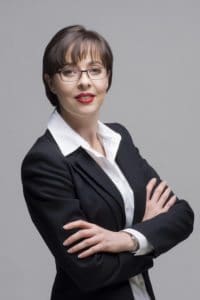 According to Misys, Gammon has more than 20 years of international technology and business experience. Her most recent positions include Group CIO at FNZ and, before that, Global Head of IT Planning at Deutsche Bank. Speaking about Gammon's appointment, Tom Kilroy, Chief Operations Officer at Misys, stated:
"Natalie brings a wealth of experience in leading large global teams, supporting mission-critical technology operations, driving process efficiencies and delivering successful transformation programmes. We're thrilled that she has joined Misys as we continue to expand our operations and also as we make our Misys FusionFabric technology available through the cloud via PaaS. The appointment reflects our ongoing commitment to delivering technical excellence and quality across all aspects of our business."
Gammon also commented:
"Misys has a great vision and I'm excited to have the opportunity to work closely with the leadership team to deliver on the Misys PaaS promise. I'm also inspired by the diversity of the team at Misys and the company's commitment to promoting equal opportunities across the organisation. I'm an energetic leader with a passion for people development and look forward to working with the team globally to deliver the best possible technology experience to all."
Misys added that as it rolls out its Platform-as-a-Service (PaaS) strategy, Gammon is set to work closely with the senior leadership team to create a platform that enables the financial services community to build upon Misys trusted solutions and services – facilitating open innovation, agility, and collaboration.